CIA finds Saudi Arabia's Crown Prince involved in killing of WP columnist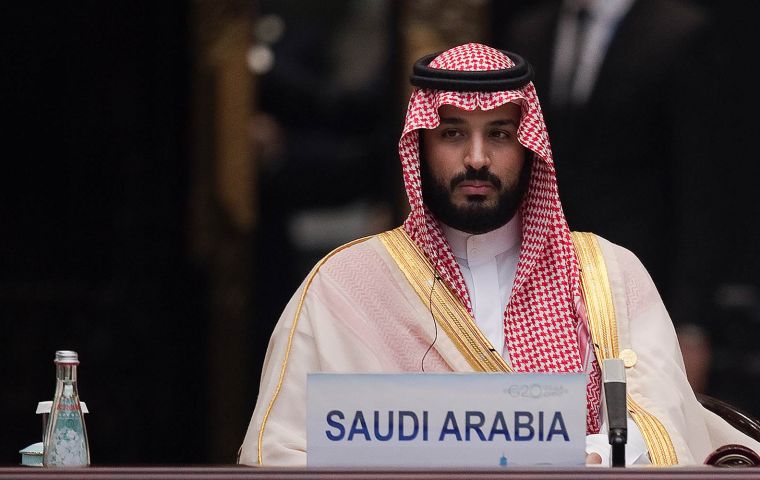 The CIA has come to the conclusion that Saudi Arabia's Crown Prince Mohammed bin Salman was behind the assassination of Washington Post's Jamal Khashoggi, it was reported Friday.
Khashoggi was killed in the Saudi consulate in Istanbul on October 2 this year. Saudi Arabia conducted its own investigation on the matter. Five people were sentenced to death but the Prince was cleared of all allegations.
But the CIA found that 15 Saudi agents flew on government aircraft to Istanbul and committed the crime, the Washington Post revealed.
Khashoggi had gone to the consulate to obtain documents necessary to marry his Turkish fiancee.
Saudi Arabia first denied any knowledge of Khashoggi's whereabouts and later claimed he was killed when an argument turned into a fistfight.
The latest version mentions a 15-member squad was to bring Khashoggi back from Istanbul "by means of persuasion" -- but instead ended up killing him in a "rogue" operation.
Among the data the CIA reviewed was a phone coversation between the prince's brother -- the Saudi ambassador to the United States -- and Khashoggi, during which the journalist was told it would be safe to go to the consulate in Istanbul and get the papers he needed, which was denied by an embassy spokesperson.
But "the accepted position is that there is no way this happened without him being aware or involved," the Post quoted an official as saying.
The New York Times published a different version, which admits to the existence of calls between the kill team and one of the crown prince's senior aides, the crown prince was never heard saying he wanted Khashoggi dead, only lure him to Saudi Arabia.
Following the reports, US Vice President Mike Pence on Saturday said Washington "is determined to hold all of those accountable who are responsible for that murder."
US President Donald Trump has shied away from directly blaming the Crown Prince but on Friday agreed with Turkish President Recep Tayyip Erdogan that "any cover up of the incident should not be allowed."
The United States now need to figure out a way to go about it without damaging diplomatic relations with avhistoric ally such as Saudi Arabia.