Defense Minister says Argentina not equipped to lift ARA San Juan from seabed
Saturday, November 17th 2018 - 17:48 UTC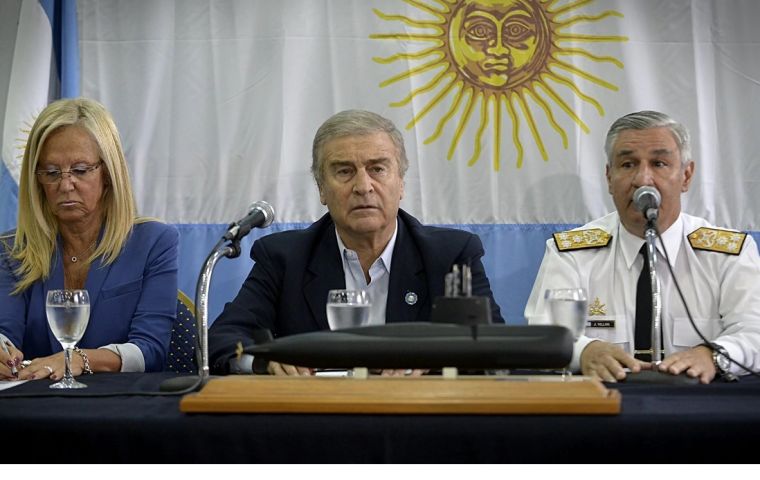 Argentine Defense Minister Oscar Aguad said "we don't have the means to resurface the [ARA San Juan] submarine," which was found between late Friday and early Saturday 800 meters underwater in the Atlantic Ocean after having gone missing a year ago.
"We will make every effort to know what happened," Aguad told the media during a press conference. But "we don't have the equipment to extract a ship such as this one," he explained, although he did not rule out the possibility if the technology required for the task exists somewhere.
"All we need to know is what happened and we will make every effort" in that direction.
Aguad's words came right after relatives of the deceased 44 crewmembers had demanded that the ship be lifted.
"The company said they could do it but that they would need to sign another contract," a relative was quoted as saying in reference to Ocean Infinity, the firm from the United States which found the San Juan and will now collect the 7.5 million US dollar reward.
The San Juan was found barely over a day after President Mauricio Macri headed a commemmorative ceremony at the Mar del Plata naval base on the first anniversary of the ship's disappearance.
"We had the feeling the government knew better, but hid information from us," another relative said.