Castello Branco to head Petrobras under Bolsonaro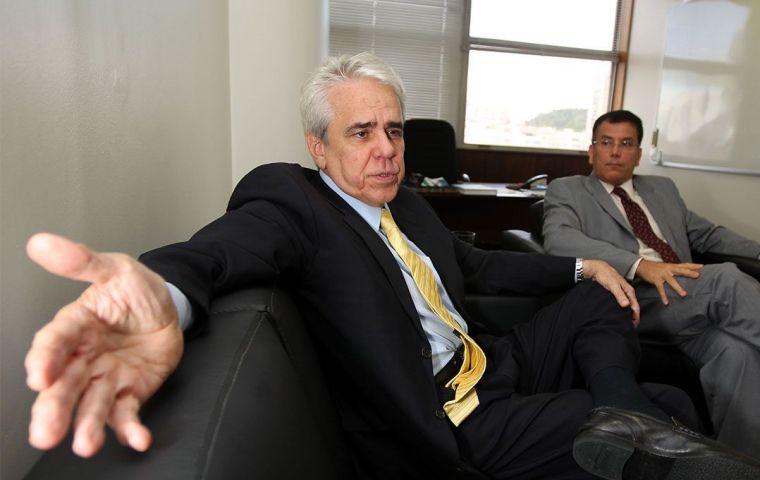 Brazilian President-elect Jair Bolsonaro's future Economy Minister Paulo Guedes Monday announced Economist Roberto Castello Branco has accepted the invitation to become the next Petrobras chairman.
Castello Branco holds a PhD in Economics from the Getúlio Vargas Foundation and is currently director of the FGV Center for Growth and Economic Development Studies. He has also obtained a postdoctoral degree from the University of Chicago and has a vast experience in the public and private sectors
Castello Branco has held management positions with the Central Bank and the mining company Vale, but most important of all he has served on Petrobras' Board of Directors. Throughout the presidential campaign, he was close to Guedes and Bolsonaro and is an active member of the transition team.
Ivan Monteiro, who took over Petrobras in June with the departure of Pedro Parente, will remain in charge of the state-run oil and gas company until the inauguration of the new president. He is reported to have been offered to serve as Bank of Brazil president under Bolsonaro.
In the third quarter of 2018, Petrobras recorded a net income of R$ 6.644 billion (1767.74 billion US dollars). Year-to-date, the state-owned company adds a net income of R$ 23.6 billion, the best result since 2011, according to the company, and a 371% increase compared to the first nine months of 2017.
Bolsonaro has already picked a few key names for the future economic team: In addition to Castello Branco, Roberto Campos Neto was chosen to head the Central Bank and Joaquim Levy for the presidency of BNDES.