US Senators demand from Trump a second investigation into Khashoggi's death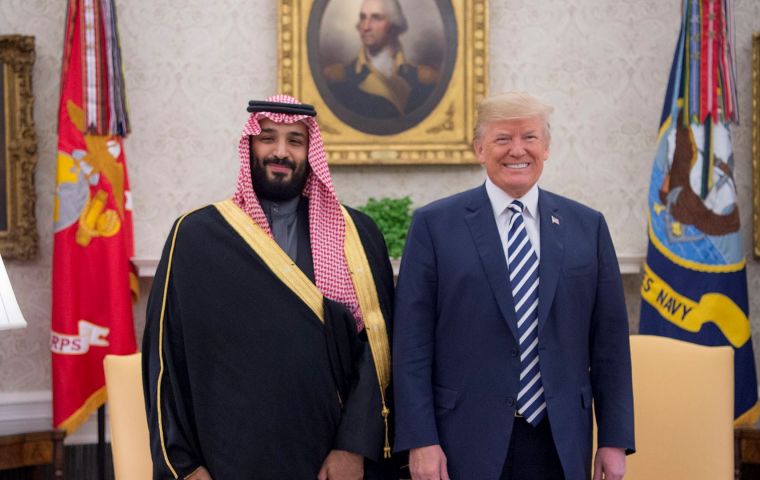 United States President Donald Trump has been asked to ascertain whether Saudi Crown Prince Mohammed bin Salman played a role in the murder of Jamal Khashoggi. Republican and Democratic leaders of the US Senate Foreign Relations Committee on Tuesday sent a letter demanding a second investigation.
Mr Trump earlier defended US ties with Saudi Arabia despite international condemnation over the incident. Khashoggi was killed on 2 October inside the Saudi consulate in Istanbul.
In a statement on Tuesday, Mr Trump acknowledged that the crown prince "could very well" have known about Khashoggi's brutal murder, adding: "Maybe he did and maybe he didn't!" But he later stated that the CIA had not made a "100%" determination on the killing.
Following the president's comments, Republican Senator Bob Corker and Democrat Bob Menendez issued a statement on behalf of the Senate Foreign Relations Committee.
In it they called on Mr Trump to focus a second investigation specifically on the crown prince so as to "determine whether a foreign person is responsible for an extrajudicial killing, torture or other gross violation" of human rights.
The request, issued under the Global Magnitsky Human Rights Accountability Act, requires a response within 120 days. Saudi Arabia has blamed Khashoggi´s death on rogue agents but denied claims that the crown prince had knowledge of the operation.
US media have reported that the CIA believes Mohammed bin Salman ordered the murder. In an interview on Sunday, Mr. Trump told Fox News that he has refused to listen to a recording of Khashoggi's murder provided by Turkey, calling it "a suffering tape".
Meanwhile, Lindsey Graham, a senator from Mr Trump's Republican Party, has predicted strong bipartisan support in Congress for sanctions against Saudi Arabia "including appropriate members of the royal family".
The Donald Trump statement:
"The world is a very dangerous place!", Mr Trump states, before holding up Saudi Arabia as an ally of the US against Iran.
The kingdom spent "billions of dollars in leading the fight against Radical Islamic Terrorism" whereas Iran has "killed many Americans and other innocent people throughout the Middle East", it says.
The statement also stresses Saudi investment pledges and arms purchases. "If we foolishly cancel these contracts, Russia and China would be the enormous beneficiaries," it adds.
While admitting the murder of Jamal Khashoggi was "terrible", Mr. Trump wrote that "we may never know all of the facts" about his death.
The United States intends to remain a steadfast partner of Saudi Arabia to ensure the interests of our country, Israel and all other partners in the region."
Mr Trump later said he would meet Mohammed bin Salman at a G20 meeting in Argentina next week if the crown prince attended.