Putin meeting with Saudi crown prince in BA cannot be ruled out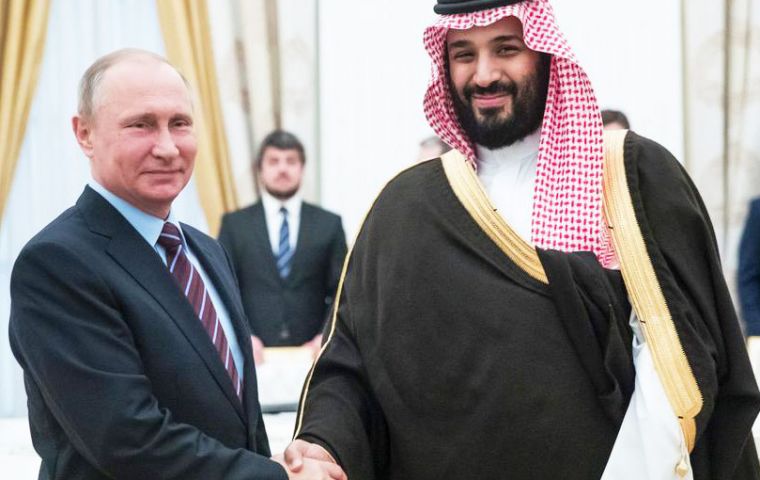 A meeting between Russian President Vladimir Putin and Saudi Crown Prince Mohammed bin Salman Al Saud during the upcoming G-20 Summit in Buenos Aires is not to be ruled out, according to a Kremlin official source.
Spokesman Dmitry Peskov explained Wednesday that "I don't know what will be discussed, although, of course, such an exchange of views cannot be ruled out."
Nevertheless, observers agreed the international oil market situation is highly likely to be on the table.
"We assume that both of them [Putin and Mohammed bin Salman Al Saud] will attend that summit, so they will have an opportunity to talk to each other on its sidelines one way or another," Peskov added.
The G20 summit is scheduled to be held in Buenos Aires from November 29 to December 1.