Trump administration considering imposing sanctions on Cuban military for helping repression in Venezuela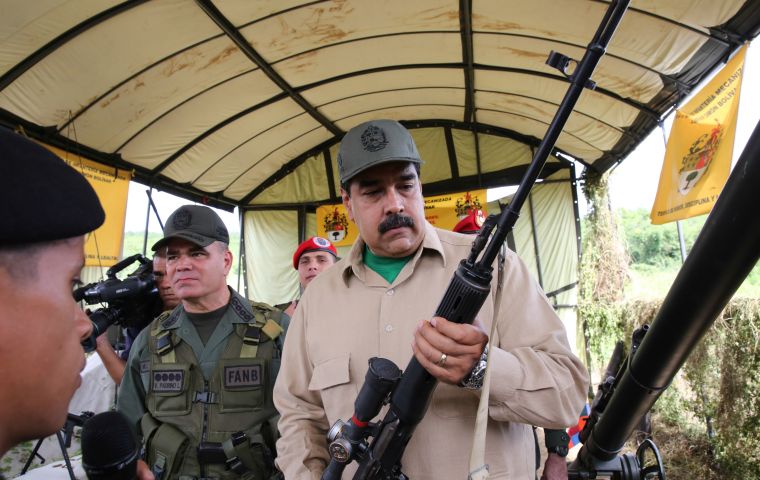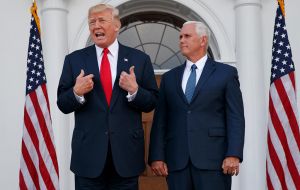 The Trump administration is considering imposing sanctions on Cuban military and intelligence officials who it says are helping Venezuela 's government crackdown on dissent. Such sanctions would be the first time Washington has targeted a bloc of foreign officials allied with Venezuelan President Nicolas Maduro.
Venezuela is in the grips of a prolonged recession, its economy dogged by hyperinflation and food shortages.
U.S. President Donald Trump's Republican administration has already imposed sanctions on dozens of Venezuelan officials, and has sought to disrupt the country's growing gold exports and access to external financing as part of a pressure campaign against Maduro.
The potential human rights-related sanctions would target Cuban officials, possibly including generals, who Washington accuses of advising Venezuela's government on how to monitor opponents and put down street protests, the source said.
The number and identities of the potential targets was unclear. No final decision has yet been made on whether and when to impose the sanctions.
Cuba and Venezuela became close allies under the rule of late Presidents Fidel Castro and Hugo Chavez. Since a series of bilateral agreements in 2000, the Communist island's economy depends heavily on Venezuelan crude oil, which Havana compensates for by providing Venezuela with Cuban doctors and other services.
The United States and Venezuelan opposition politicians have long maintained that Cuban military and intelligence officials advise Maduro's government and security forces on the crackdown.
While Maduro often travels to Havana and the Cuban ambassador is a frequent guest at government meetings in Caracas, the extent of Cuba's influence on and support for Venezuela's government and military is not publicly known.
Maduro's government has been criticized by Washington, the European Union and Latin American neighbors for overriding Venezuela's opposition-led Congress, jailing opponents, using excessive force against protesters and failing to allow the entry of foreign humanitarian aid to ease the economic crisis.
The Trump administration has in the past floated the idea of sanctions that were not ultimately rolled out, and Washington has stressed it wants to minimize harm to Venezuelan people.