Argentina: waiting for a strong agriculture recovery to help end recession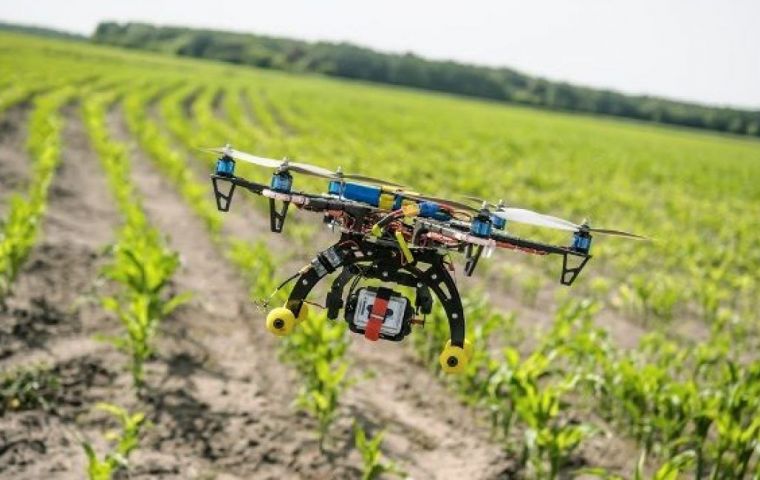 The industrial production in Argentina dropped 4.8% in October compared to the same period a year ago, accumulating a seven-month consecutive slide, according to the Center of Economic Studies from Orlando Ferreres. Between January and October manufacturing activity registers a 3.5% contraction relative to the same period in 2017.
In the tenth month of 2018 the dynamics was influenced by the food sector, which reflected contraction in cooking oil and soft drinks, the most influential in the overall index, but which were down 5.7% and 12.3% respectively.
Non metallic metals also suffered having dropped 7.9%, this mainly because of a lesser production and delivery of cement for the construction industry. But the largest ballast during October was generated by the auto industry which suffered a descent of 11.8%, over a year ago, and contributed with two percent points to the index.
Food, beverage and tobacco during October were down 2.4% in twelve months, which anyhow registered a slowdown in the contraction, since this same index in September was 5.8%, and in the previous four months negative variations above were 8%
Likewise the machinery and equipment item contracted 15.9% on an annual base with falls in all subsectors, but at a slower pace than those in September.
The only sector with positive numbers for October was basic metals, which experienced a 15.1% annual expansion. This is partly because a year ago, most plants were shut down for maintenance tasks, according to the report.
Finally, "even when overall the data seems to indicate that the recessive cycle in Argentina is coming to an end, it is hard to be very optimistic in the short term, and we will have to wait well into 2019 to appreciate a more active recovery from the hand of a dynamic farming sector and a more stable macroeconomic scenario". concludes the Orlando Ferreres study.