Cuba agrees to discuss human rights with Spain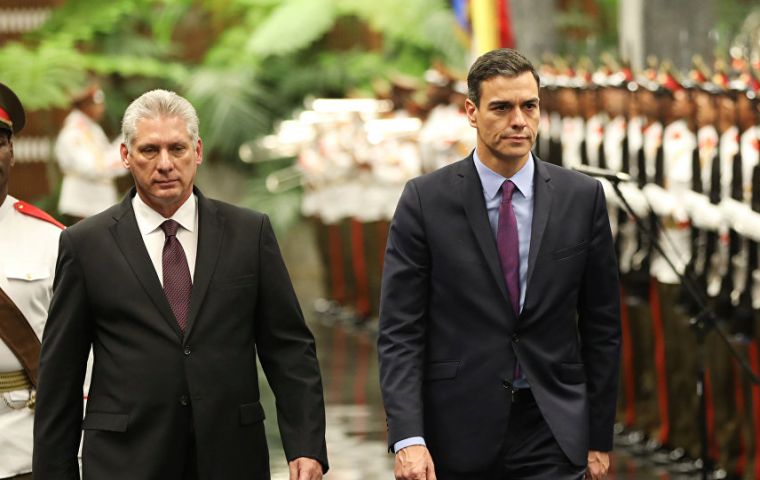 The governments of Spain and Cuba Thursday signed a memorandum of political consultations in Havanna which clears the path to talks regarding human rights, it was reported.
The agreement was signed by Spanish Prime Minister Pedro Sánchez and Cuban President Miguel Díaz-Canel as well as by the foreign ministers of the two countries: Josep Borrell (Spain) and Bruno Rodríguez (Cuba).
The document provides for the creation of a permanent consultation mechanism.
It is the first such accord Cuba has ever accepted, which "shows Spain's willingness to actively contribute to the reform process through advisory programs and technical assistance," a statement said.
Sánchez arrived in Havanna on Thursday and started off by visiting the tomb of 19th-century independence hero Jose Martí escorted by Diaz-Canel.
Sánchez is the first Spanish head of government to visit the island since fellow Socialist Felipe González' trip in 1986.
During his two-day journey, Sánchez hopes to normalize high-level relations between the two countries.