Falklands says a decision on a second flight stopover in Argentina "has yet to be made"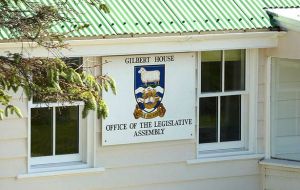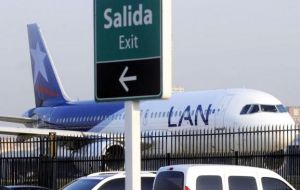 * MLA Elsby anticipates the public will be engaged on the final proposal. A final decision on where in Argentina a second commercial flight from the Falklands to a third country in the region will land "has yet to be made," assured Member of Legislative Assembly Barry Elsby on Thursday.
MLA Elsby told the media: "Discussions regarding the new proposed air-link from the Falkland Islands to Brazil continue, including the proposal for a once-a-month stop in Argentina each way.
"As previously advised, we are committed to engaging with the public on the final proposal, with the final decision yet to be made."
Asked what format that engagement with the public that might take he did not confirm anything.
Responding to further a question, he agreed it might take the form of a public meeting. MLA Elsby made the statement after a story written by Buenos Aires financial daily, Ambito Financiero, claimed this week that the central Argentine city of Cordoba was to be the stopover.
The Falkland Islands have been working towards a second flight for some time and most recently FIG gave the airline Latam the go ahead as the carrier. The official announcement that Latam had been chosen was made on Thursday, July 26 this year.
According to Ambito Financiero this week the Cordoba decision was arrived at following talks at the beginning of the month in Buenos Aires between Argentine officials and British and Falklands delegates.
According to MercoPress on Thursday, under the agreement Latam Brazil will be operating an Airbus A320 on a weekly basis from Sao Paulo in a direct flight to Mount Pleasant Complex.
The third week of each month it will call at Cordoba en route from Sao Paulo, and will make a similar call on the return flight of the fourth week. The proposal is a similar arrangement to that with Latam Punta Arenas/MPC and the call at Rio Gallegos.
The decision was not confirmed or denied by the Argentine foreign ministry and MLA Elsby was clear that in fact no final decision had been made. He said MLAs would inform the Falklands public "as soon as we are able."
The process for a second commercial flight between the Falklands and a third country was established in the Joint Statement of September 13, 2016 and agreed by Argentina and the UK.
The Joint Statement noted: In accordance with the principles set out in the 14 July 1999 Joint Statement and Exchange of Letters, both sides agreed that further air links between the Falkland Islands and third countries would be established. In this context they agreed the establishment of two additional stops per month in mainland Argentina, one in each direction. The specific details will be defined". (Penguin News)