Brazil says it has covered 84% of vacancies left by the Cuban doctors
Saturday, November 24th 2018 - 06:54 UTC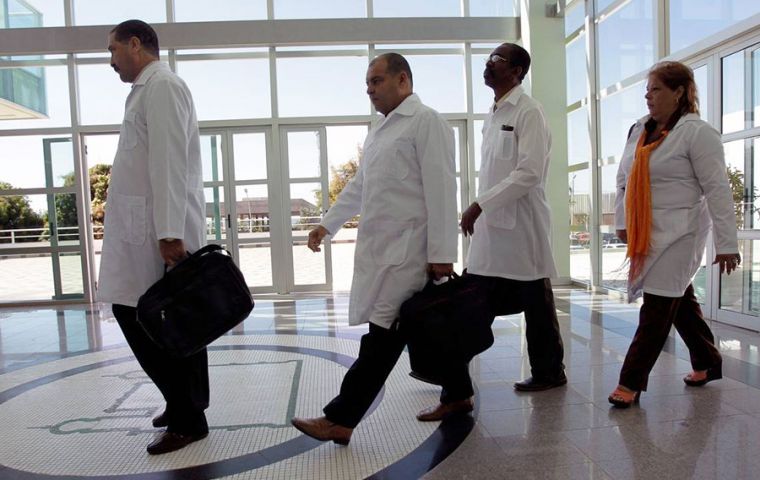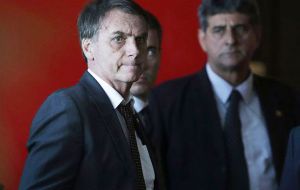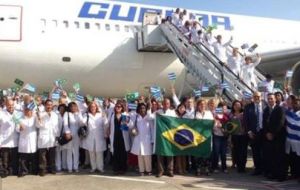 As Cuban doctors in Brazil begin to head home amid a diplomatic spat between Havana and the Brazilian far-right president-elect, the health ministry of the country said nearly 84% of the resulting vacancies had already been filled.
The first of thousands of Cuban doctors left Brazil on Thursday after criticism by incoming President Jair Bolsonaro prompted Cuba's government to sever a cooperation agreement.
In a press release issued on Friday, the health ministry said it had managed in three days to procure 19,994 Brazilian doctors to take the Cubans' places, often in poor, rural areas.
"Of that total, 13,341 were enlisted, and 7,154 professionals have already been allocated to municipalities to start immediately," the statement said.
The health ministry said that a web portal to handle inscriptions, open until Dec. 7, had suffered cyber attacks, which had caused some problems, but the site was now stable.
Bolsonaro has said the Cuban doctors were being used as "slave labor" because Havana took 75% of their salaries. He said the program, which began in 2013, could continue only if they got full pay and were allowed to bring their families.
Bolsonaro, an extreme right nationalist was elected last month by Brazilians fed up with rising crime and rampant corruption that reached new highs during almost a decade-and-a-half of leftist governments with close ties to Cuba.
Cuba has a respected health service and generates major export earnings by sending more than 50,000 health workers to over 60 countries. Even though they received only a fraction of their salaries, the money was good for the doctors by Cuban standards.
Healthcare is Cuba's most lucrative export. The "More Doctors" aid program makes the island US$ 11bn a year. Around 8,000 Cuban doctors have been working in Brazil's remotest areas under the scheme.
Cuba has said they will all be summoned home by the end of December. However, a Brazilian diplomatic anticipated that 2,000 will likely stay put due to personal ties.
Brazilian mayors have warned that up to 30 million people are facing a care crisis - many in areas where local doctors refuse to go.