Theresa May optimistic on EU summit to endorse Brexit deal, but Spain remains adamant on Gibraltar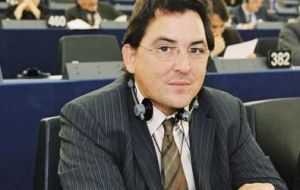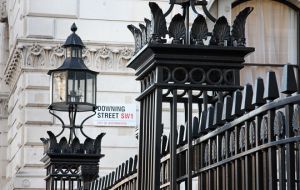 Preparations for a summit to endorse Britain's deal to quit the European Union risked running aground on the rock of Gibraltar on Friday, as Spain defended its veto over the fate of the tiny territory. Britain's PM Theresa May and leaders of the other 27 EU member states are to meet Sunday to approve their divorce agreement and set a course for negotiating their future post-Brexit relationship.
But Spanish officials emerged from talks on Friday warning that Prime Minister Pedro Sanchez might not attend unless it is guaranteed that no future accord on EU relations involving Gibraltar will be signed without Madrid's specific assent.
Visiting Cuba, Sanchez said that if the Gibraltar row is not resolved, he might not go to Brussels on Sunday, warning: "If there's no agreement, it's very clear that will happen, there very probably won't be a European Council."
In Brussels, Luis Marco Aguiriano Nalda, Spain's secretary of state for European affairs, said Madrid wanted London to put in writing that it shared Madrid's interpretation of the negotiated Brexit deal regarding Gibraltar.
"We have demanded that it be published by the British authorities before the European Council on Sunday," he said.
In London, however, a Downing Street source said he did not know what document Aguiriano could be referring to and added: "We have negotiated on behalf of the whole of the UK family. That includes Gibraltar and the overseas territories."
Both British and EU negotiators say the withdrawal agreement will not change at this stage, but a spokesman for Number 10 had earlier said: "We will work with the governments of Gibraltar and Spain on our future relationship."
It was not immediately clear if this would be enough to shift the logjam.
In legal terms, Spain's disapproval would not halt the divorce settlement, but it would embarrass EU leaders keen to show that the 27 are united.
And, as Aguiriano noted, any final relationship negotiated between London and Brussels after Brexit day on March 29 would eventually have to be approved by all remaining member states - giving Spain a de facto veto further down the line.
May is due in Brussels this Saturday to see EU Commission president Jean-Claude Juncker, head of the bloc's executive, and EU Council president, Donald Tusk, who represents the member states.
But European diplomats advanced that no more substantive negotiations would take place and Sunday's summit would simply see leaders sign off on the fruit of 17 months of dialogue.
A European diplomat revealed Gibraltar had been the sole remaining bone of contention in the meeting of so-called "diplomatic sherpas" - the senior aides who guide their national leaders to the summit.
But he said when the minutes of Sunday's meeting are read out, they will include language stressing the importance of Britain maintaining a level playing field in trade rules during the post-Brexit transition, and on fishing rights.
And the summit will make it clear that the European Council would take the lead over the Commission in negotiating future ties - another measure to reassure Madrid that its voice will be heard before any final settlement is reached.
After that, May will have to sell the deal to the British Parliament, an even greater political challenge.
PM May refused to say whether she would resign if parliament eventually votes down the legal divorce agreement that the EU is set to endorse on Sunday, alongside a shorter political framework to guide talks on future ties.
"This isn't about me ... I am focused on ensuring we get this deal," she said during a call-in show on BBC radio, adding she would be touring "up and down" Britain to explain the agreement.
"If this deal does not go through, we are back at square one. What we end up with is more division and more uncertainty," she said.
May, who voted to stay in Europe in the 2016 referendum, also dismissed calls for a second vote - but then refused to say whether her deal was preferable to remaining in the bloc. Instead, she said Britain could build a "better future" for itself outside the European Union.