South America's suspended super derby match date to be announced on Tuesday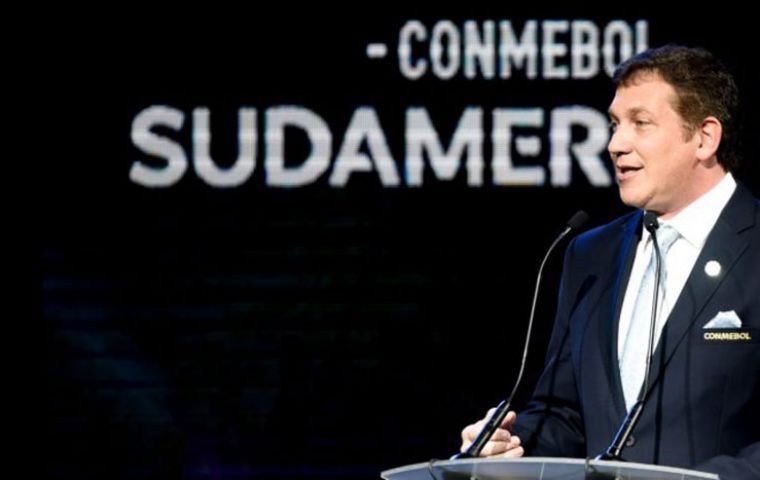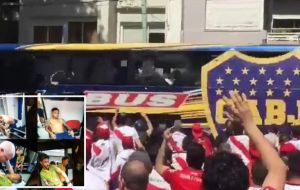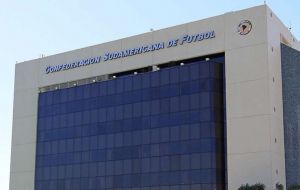 The Copa Libertadores Superclásico (super derby) final between Argentina's biggest clubs, Boca Juniors and River Plate, has been suspended, CONMEBOL has announced. The regional governing body said on Sunday that the second leg of the already postponed final will be rescheduled, after violent scenes on Saturday ended with Boca's team bus being attacked by River fans.
Officials did not define a date for the tournament's final match. A meeting of CONMEBOL officials will be held in Asunción, Paraguay, on Tuesday morning to decide what happens next.
The match between the arch-rivals was due to be played at 5pm Argentine time on Sunday after initially being postponed on Saturday following the attack near River's Monumental stadium on Saturday, which left Boca players with injuries from shards of broken glass and suffering the effects of tear gas.
"The conditions are not right for the final match. That is why CONMEBOL has taken the decision to postpone the final of the Libertadores and to call a meeting of the presidents of both clubs to find a new date," the body's president, Alejandro Domínguez, said.
The South American federation took the decision after Boca called earlier Sunday for a postponement arguing its players were not entirely recovered.
"After the acts of violence suffered in the vicinity of the stadium, Boca... requests the suspension of the game, as well as the application of the corresponding sanctions provided in Article 18," Boca said in a statement on its website.
Among the sanctions available under Conmebol's Article 18 are "disqualification from competitions and exclusion from future competitions." It includes other options, including the deduction of points and being forced to play a game behind closed doors.
Boca captain Pablo Perez and midfielder Gonzalo Lamardo required hospital treatment after River fans attacked the bus with pepper spray, sticks and stones, and the police intervened to disperse the hooligans with batons and tear gas.
Boca president Daniel Angelici described the scenes on Saturday as "shameful."
Boca said in a statement that it had asked CONMEBOL, South American football's governing body to suspend the game because the two teams would not play "under equal conditions," in the wake of the attack.
Boca and River drew 2-2 in the first leg of the Copa Libertadores final two weeks ago, on November 11, yet efforts to play the second leg in Buenos Aires have been complicated by heavy security operations put in place for the G20 Leaders Summit, which is due to be hosted in the nation's capital this coming weekend.