Federal court in Argentina examining criminal complaint against Saudi prince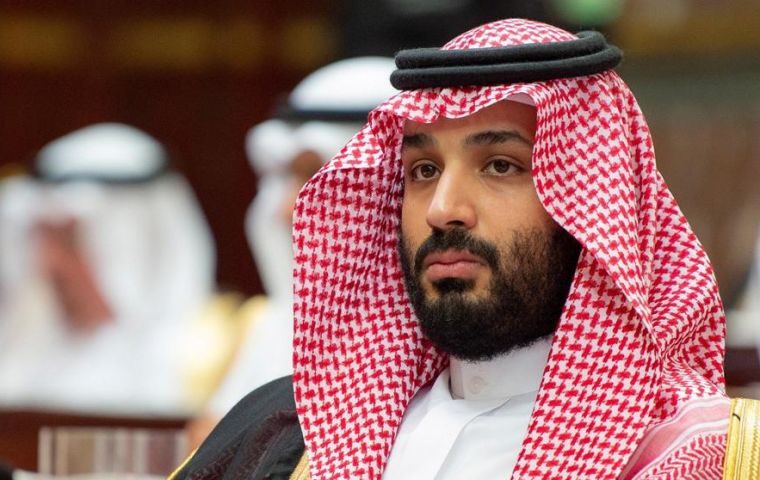 A federal court in Argentina is examining a criminal complaint against the controversial Saudi Crown Prince Mohammed bin Salman for alleged war crimes committed in Yemen.
"Argentine prosecutorial authorities should scrutinize Mohammed bin Salman's role in possible war crimes committed by the Saudi-led coalition since 2015 in Yemen," Kenneth Roth, executive director of Human Rights Watch, which lodged the complaint, said in a statement.
"The crown prince's attendance at the G20 Summit in Buenos Aires could make the Argentine courts an avenue of redress for victims of abuses unable to seek justice in Yemen or Saudi Arabia," he added.
The complaint against bin Salman is in the hands of Federal Judge Ariel Lijo, though few observers believe the Argentine magistrate will actually initiate an investigation.
The country's constitution recognizes a universal jurisdiction for war crimes and torture. It would allow Lijo to investigate the claims, even though there are no known Argentine victims in the Saudi-led invasion in Yemen.
"A decision by Argentine officials to move toward investigation would be a strong signal that even powerful officials like Mohammed bin Salman are not beyond the reach of the law," Roth added. "And Mohammed bin Salman should know that he may face a criminal probe if he ventures to Argentina."
Prince Mohammed will attend the opening of the G20 leaders summit in Buenos Aires, which begins this Friday.
"The Saudi government under the authority of the crown prince has also been implicated in serious allegations of torture and other ill-treatment of Saudi citizens", Human Rights Watch said.
Prince Mohammed's rising star came crashing down early last month with the murder of dissident journalist Jamal Khashoggi in the Saudi Embassy in Turkey.
See the Saudi Crown Prince Mohammed bin Salman arrival to assist the G20 meeting in Buenos Aires