No talks with Putin at G-20 over Crimea tensions, says Trump enroute to Argentina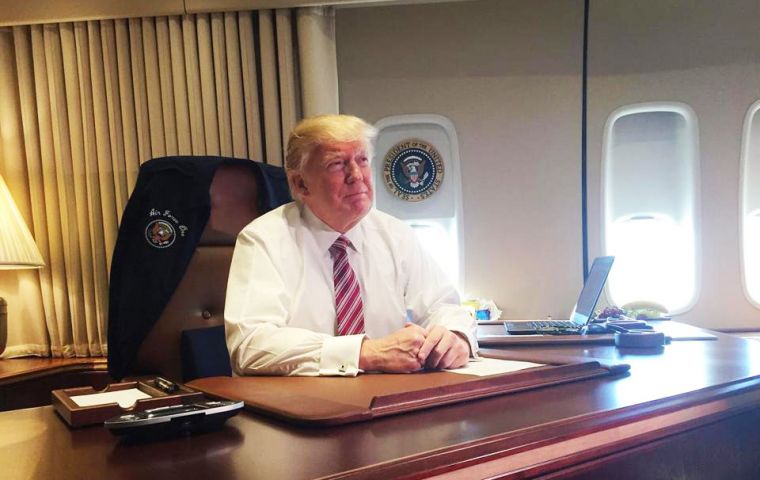 US President Donald Trump Thursday shocked the world as he announced he would not be meeting one-on-one with his Russian colleague Vladimir Putin during the G-20 Summit in Buenos Aires due to the escalating military crisis in Crimea.
Trump posted on his Twitter account while aboard Air Force One a message which contradicted his previous entry barely 40 minutes earlier, when he said the meeting was going to happen.
"Based on the fact that the ships and sailors have not been returned to Ukraine from Russia, I have decided it would be best for all parties concerned to cancel my previously scheduled meeting .... in Argentina with President Vladimir Putin. I look forward to a meaningful Summit again as soon as this situation is resolved!," saud Trump.
Meanwhile, in Moscow, Kremlin Presidential Spokesman Dmitry Peskov said it has not yet received any official information on the cancellation of the scheduled meeting between the two presidents, and denied Putin was to call off his trip. "We are flying to Argentina. So far, we have only seen the tweet and the media [on Trump cancelling the meeting with Putin]. We have no official information," the Kremlin spokesman noted.