69-year-old Dutchman remains 69 years old, says court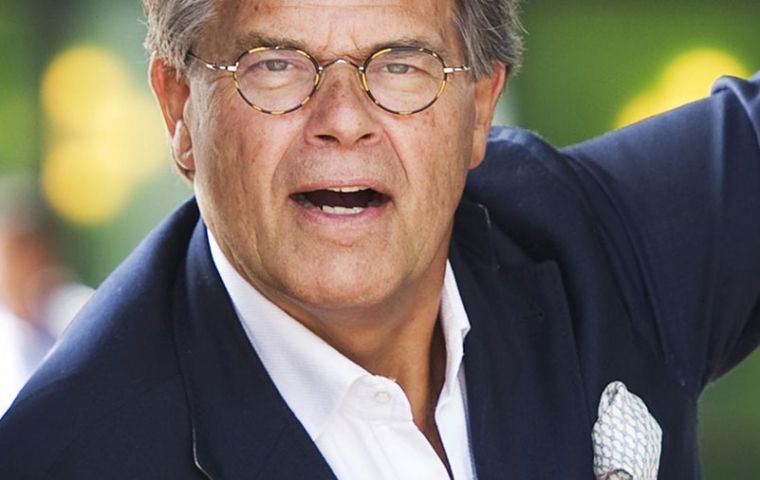 A 69-year-old Dutchman who petitioned to be declared 20 years younger legally on the grounds that it was how he felt suffered a court setback Monday as the Arnhem judges ruled against him.
According to the Arnhem District Court's decision, "positivity guru" Emile Ratelband's date of birth shall remain March 11, 1949, and not March 11, 1969 as he was looking forward to.
Ratelband, who has described himself as a "young god," intended to boost his romantic and social life by being allowed to portray himself as a 49-year-old man on Tinder and other dating websites.
"Mr Ratelband is at liberty to feel 20 years younger than his real age and to act accordingly," the judges said.
"But amending his date of birth would cause 20 years of records to vanish from the register of births, deaths, marriages and registered partnerships," it said, adding that "this would have a variety of undesirable legal and societal implications."
Ratelband, a well-known life coach who specialises in "self awareness training", previously said he felt discriminated against because of his advanced years, adding that while he did not need dating apps, the custom of giving his age to a prospective lover was affecting his style.
"I am a young god, I can have all the girls that I want, but not after I tell them that I am 69," he has been quoted as saying.
"I feel young, I am in great shape and I want this to be legally recognized because I feel abused, aggrieved and discriminated against because of my age," Ratelband said as he took his case to court.
Although judges "recognized that there was a trend in society for people to feel fit and healthy for longer, it did not regard that as a valid argument for amending a person's date of birth," the court said in a statement.
The court also rejected Ratelband's argument based on free will, "since free will does not extend so far as to make every desired outcome legally possible".
Ratelband has reportedly announced he would file an appeal against Monday's ruling.