Transition official confirms Brazil will split Labour Ministry in three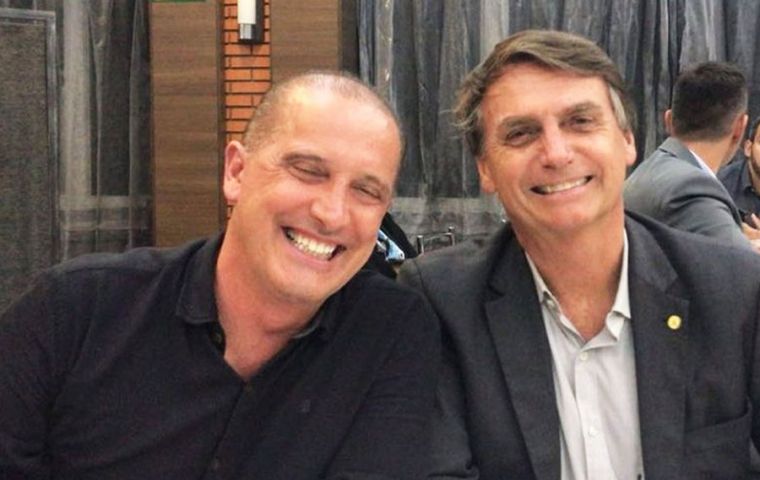 The current competences of Brazil's Labour Ministry will be spread into three other ministries when President-elect Jair Bolsonaro takes office next year, Onyx Lorenzoni announced Monday in a radio interview. Lorenzoni is the current minister of transition and will head the Civil House under Bolsonaro.
Labour's duties will be taken over by the the Ministries of Economy, Citizenship and Justice. "The current Ministry of Labour as it is known will be a part of the ministry of Dr. [Sergio] Moro, another part with Osmar Terra and another part with Paulo Guedes, in the Ministry of Economy, to have both the worker and the businessman within the same organizational chart," said Lorenzoni.
He added that the design of the future government will have 20 functional "ministries" and that the Central Bank and the General Law of the Union (AGU) will lose ministry status.
In November, Bolsonaro had stated that Labour would remain a ministry. It "will be Ministry 'Of this, of that and Labour'," he said at the time.
According to Lorenzoni, the "union letter grant" part goes to Justice, the part focused on job creation policies goes to Economy and another part will be in Citizenship - a Ministry which will encompass Social Development, Sport and Culture.
Lorenzoni also spoke about the Ministry of Human Rights. He confirmed that evangelical pastor Damares Alves is the "most likely" choice. "It is more likely that it will be confirmed over the course of the week," said the minister.
Damares is a parliamentary advisor to Senator Magno Malta (PR-ES), who was among the candidates for a ministry under Bolsonaro.
So far, the president-elect has spoken of 20 ministries and he is expected to announce the rest of the team this week.