YPF and Malaysia's Petrona committed to invest US$ 2.3bn in Vaca Muerta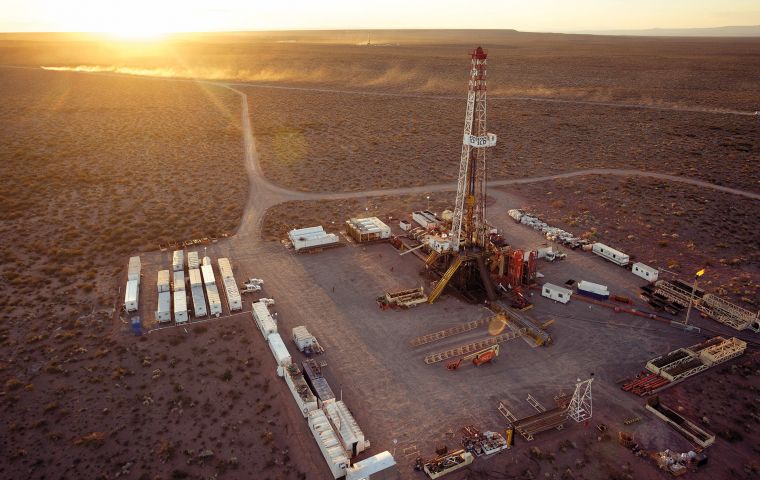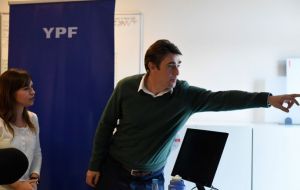 Argentina's state-run energy company YPF and Malaysia's Petronas agreed this week to invest US$ 2.3 billion in a shale oil project in Vaca Muerta, with a target of reaching 60,000 b/d of oil equivalent by 2022. The investment will be in La Amarga Chica, where the companies have been testing the shale oil potential since 2015 and have spent US$ 550 million to date in the process, YPF said in a statement.
The initial target is to ramp up output to 60,000 boe/d from the current 9,800 boe/d, after which the companies plan to invest an additional US$ 4.7 billion over a 20-year period to reach plateau output of 75,000 boe/d, according to the statement.
This is YPF's third full-scale development in Vaca Muerta, one of the world's biggest shale plays. It is also the second biggest for the state-backed company after Loma Campana, which is under development with Chevron and was producing most of YPF's net shale output of 57,500 boe/d in the third quarter of this year, according to company data.
The investment in La Amarga Chica, which includes development of a crude processing plant, will increase the country's oil production 15% by 2022, Argentina's Energy Secretariat said in a separate statement. Argentina is producing close to 500,000 b/d, according to the secretariat.
"In 2019 alone, YPF and Petronas will double the production from the La Amarga Chica block to 20,000 b/d," Energy Secretary Javier Iguacel said.
Vaca Muerta, in the southwest, is leading a recovery in the country's oil and gas production after years of shortages and a reliance on imports. The Energy Secretariat forecasts the play will help double the country's total oil and gas production to 1 million b/d and 260 million cu m/d, respectively, by 2023, allowing exports to surge to 500,000 b/d and 80 million cu m/d by that time.