Chile recognized as best adventure tourism destination for third consecutive year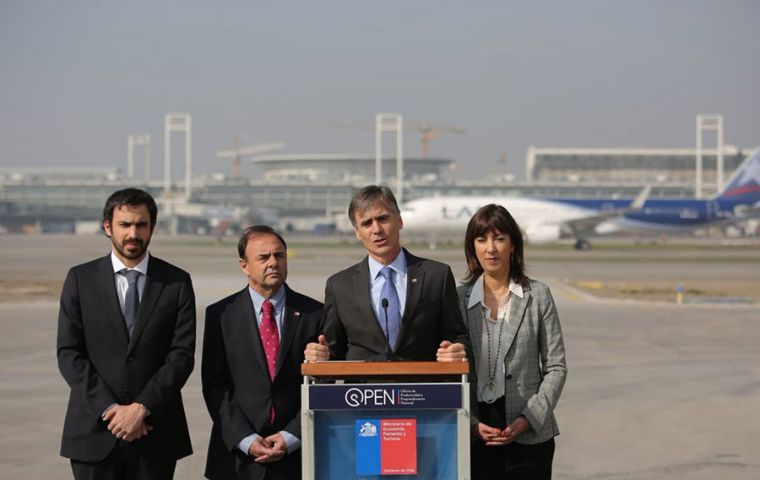 For the third consecutive year, Chile is recognized as the best adventure tourism destination in the world at the World Travel Awards that are considered the Oscars of the international tourism industry. The ceremony was held in Lisbon, Portugal last Sunday.
Chile also retains the position as Best Destination for Adventure Tourism in South America since 2015, according to the 25th World Travel Awards.
The Chilean Minister of Economy, Development and Tourism, José Ramón Valente, applauded the recognition and assured that this area "has the potential to continue growing strongly in our economy".
Valente also called on citizens to contribute to the emergence of this market: "Every time we do not throw a paper to the ground, every time we are kind to a foreigner, every time we are a country that strives to be safe. We are supporting this wonderful industry.
Undersecretary of Tourism, Monica Zalaquett, said that this award "comes to consolidate Chile as a destination" and, in that same line, emphasized that "it is not a coincidence, it is already three consecutive years where the world has decided that Chile is a destiny much more apt and much more recognized than countries like Australia, New Zealand, Ecuador (…) We compete with the big ones and the big ones we win in this matter".
Meanwhile, the director of Image of Chile, Constanza Cea, stressed the importance for this industry "to differentiate ourselves from other countries and show our tourism and not only based on natural beauties".
"This World Travel Award also speaks of Chilean talent and the need to use that nature by adding value through our ability, our way of providing security, etc.", he added.