Brazilian truckers block Rio/Sao Paulo highway, and ready to protest again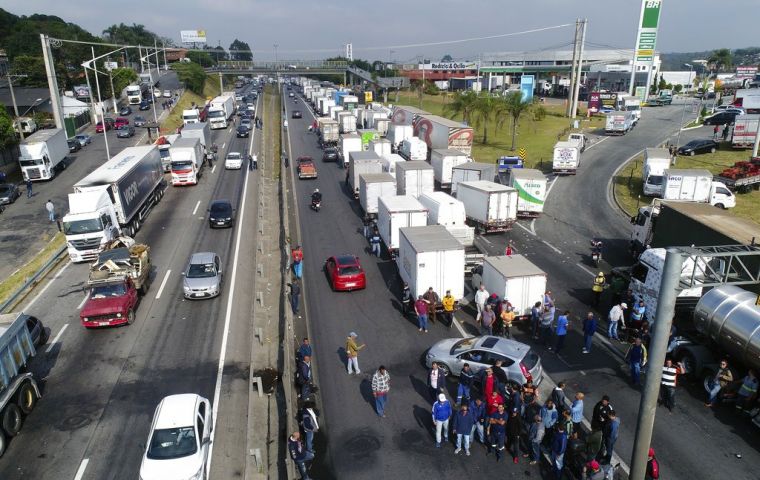 Truckers in Brazil on Monday partially blocked the main highway between Rio de Janeiro and Sao Paulo, police said, an action that could harm the nation's economy should the protests spread.
The protests followed a decision by a Supreme Court judge last week to grant an injunction to prevent the government from fining transport companies that did not comply with minimum freight rates.
The blockade on Brazil's BR-116 was causing back-ups of two km (1.5 miles) in both directions on Monday morning, according to the federal highway police.
In May, a truckers' strike in Brazil temporarily crippled parts of the economy and disrupted commodities markets.
One of the measures the government put in place to placate the truckers were minimum freight rates.