Maduro will disclose details of US-led plans to overthrow him if NYT, WaPo do not
Tuesday, December 11th 2018 - 10:47 UTC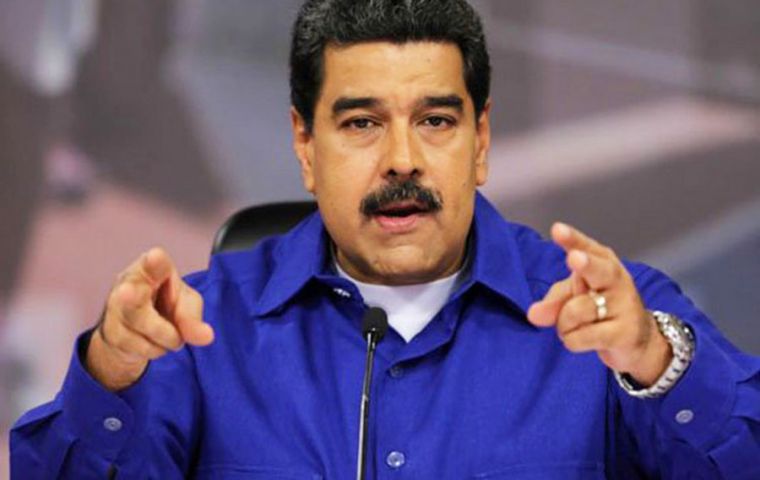 Venezuelan ruler Nicolás Maduro has announced that in the coming days he is to hold a press conference to release details about a coup d'état against him in the making under coordination from the United States.
"It is underway, and coordinated directly from the White House, in an attempt to disrupt the democratic life of Venezuela and to attempt a coup d'état, against the democratic and free constitutional régime that exists in our country," said Maduro after municipal elections nationwide.
Maduro vowed to supply the media with the details if The New York Times and The Washington Post do not do it before him..
"I'm going to give a press conference these days to give details and data of the conspiracy that comes from the White House, I do not know if the New York Times and Washington Post are going to take [the scoop] from me, because they also have very accurate data," said Maduro.
He stressed that no attempt will succeed because the Armed Forces and the population are on alert to defend the Constitution.
A Russian air fleet has arrived in Venezuela Monday to participate in exercises of an undisclosed nature, but analysts link their presence to a likely foreign threat.
Venezuelans went to the polls on December 9 to elect 2,459 councilors and the pro-Maduro candidates recorded victories.