Falklands people have decided to name Extra Care Facility, "Tussac House"
Wednesday, December 12th 2018 - 10:15 UTC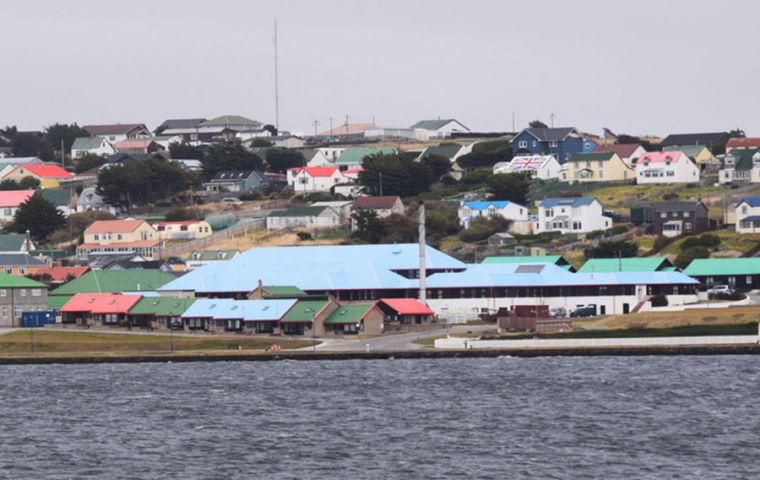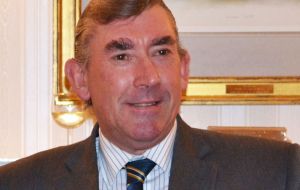 The Falkland Islands Government has announced that following an extensive public engagement process the name of the new Extra Care Facility in Stanley will be 'Tussac House'.
The name was put forward by Sam Cockwell and was chosen because of its resonance with the Falklands and due to the fact that Tussac grass has so many uses, much in the same way that the new facility will be a community asset as well as a permanent residence.
Additionally the names of the three new colour-coded wings within the development will be: 'Meadowlark' (red), 'Shearwater' (blue) and 'Siskin' (green). These names were a combination of suggestions made by Keysha Crowie and Hayden Stanworth, with Jenna Crowie's nominations also being highly commended by the judging panel.
Members of the public were invited to take part in naming competitions which included all sectors of the Falkland Islands society, including schools, businesses, government departments, and the community at large. Local children were asked to propose names for the three wings of the new development and the wider public were asked to suggest names for the overall facility.
These competitions were communicated via multiple media routes including social media, mail drops, newspaper and local displays, as well as school and hospital visits undertaken by the architects for the project.
In total, 117 suggestions were put forward to the judging panel, made up of representatives from government, service stakeholders and healthcare workers. The high response numbers have been very encouraging and demonstrate that the people of our community are interested in and passionate about being a part of this historic development.
Falklands elected lawmaker, MLA Ian Hansen said: "It has been very rewarding to see the positive and enthusiastic response from the Falkland Islands community in supporting this critical development. This facility will impact not only the future residents, but potentially all members of the public who may choose to participate and interact with the centre and its activities on a regular basis".
A further update on progress with the project will be provided to the community before Christmas.