Falkland Islands Association has a new chair: John Duncan OBE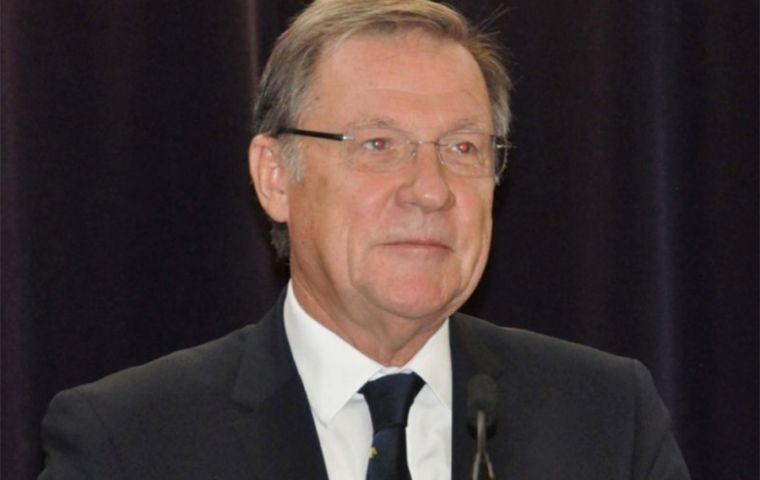 John Duncan OBE has been elected unanimously to succeed Alan Huckle as Chair of the Falkland Islands Association.
Mr. Duncan joined the Foreign Office in 1980 following studies at the Sorbonne in Paris and Keele University in Staffordshire. He is a graduate of the NATO Defense College.
His career in the Foreign Office and Commonwealth Office included five years as British Ambassador to the UN for Arms Control and Disarmament.
He was also Acting Governor of the Falklands in 2014 for four months during the hiatus between the governorships
The Falkland Islands Association is a United Kingdom-based organization, established 1968, that campaigns internationally for the self-determination of the people of the Falkland Islands. (Penguin News)