Petrobras plans to invest US$ 84bn mainly in pre-salt areas by 2023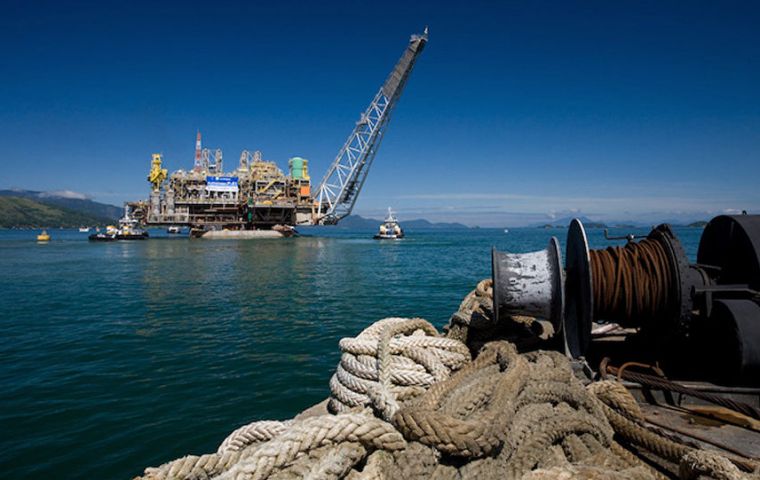 Petrobras has unveiled plans to invest US$ 84.1bn in deepwater exploration and production projects in Brazil, as well as raise $27bn through asset sales and partnerships by 2023. Around US$ 69bn of the planned investment will be channelled into the development of production in the pre-salt areas. Other key focus areas of investment include refining, transportation, trading, and natural gas and petrochemicals.
Petrobras stated that it will also seek partners for its refining, transportation and trading, as well as renewable energy businesses. The company will explore the potential of integrating petrochemicals with refining.
The total production growth for next year is projected to be 7% as a result of the commencement of operations of five new systems this year and three more next year. The total oil and natural gas output growth are expected to be around 5% per annum between 2020 and 2023.
Petrobras stated: "The plan foresees repositioning in refining by means of partnerships in the North-East and South clusters, which represent 40% of the installed refining capacity in Brazil, allowing to share business risks and establish a more dynamic, competitive and efficient sector, in addition to generating liquidity for the company."
Petrobras also approved the 2040 Strategic Plan that outlines the company's vision of an integrated energy company that is aligned with demand for diversification in energy sources and uses.
The announcements come as Brazilian prosecutors alleged that global commodity traders Vitol, Trafigura and Glencore paid bribes exceeding US$ 30m to Petrobras employees between 2011 and 2014.
This allegation is the latest embarrassment for Petrobras, which has been the focus of corruption allegations as part of wider criminal investigations involving bribes to businessmen and politicians in a case known as Operation Car Wash.