Bill only allowing jigging to capture giant squid triggers controversy in Chile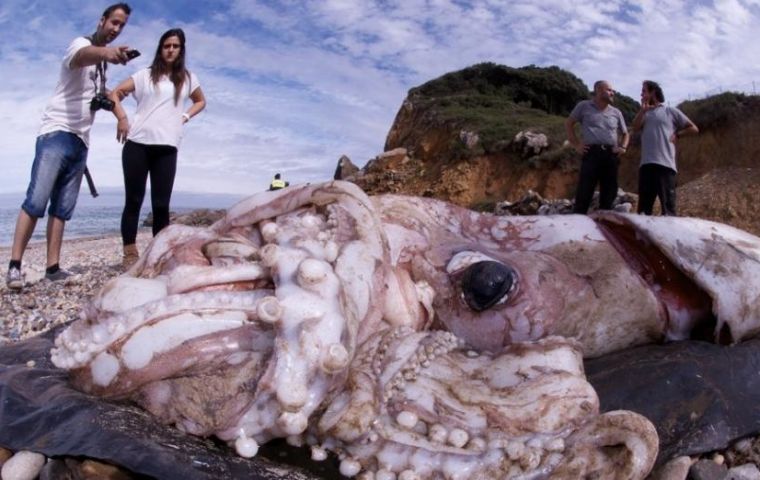 The Chilean Association of Fishing Industry (ASIPES) has expressed its "absolute concern" following the approval of a bill modifying the General Fisheries and Aquaculture Act, limiting the capture of the giant squid (Dossidicus gigas) to jigging or hand lining.
"We regret that this initiative has been approved as it completely marginalizes the industry of the resource capture, since that implies not only the destruction of jobs at sea, but also in the processing plants on land because they cannot maintain its activity only with artisanal supplies, which operate exclusively under good weather conditions," said Macarena Cepeda, president of the fishing association of the southern-central zone of Chile.
According to ASIPES, the artisanal sector is currently unable to capture its assigned quota amounting to 160,000 tons, and is leaving 40,000 tons in the water. To this what is added is that an important group of artisanal fishermen will also be marginalized from this activity, since they use purse seining, which will also be suppressed for the capture of the giant squid.
The representative of the union called on the Government to "respect the current order and act promptly."
"This is a clearly unconstitutional bill, so we hope that the Government will act in accordance with what was announced and comply with what has been promised, that is to say, present this bill to the Constitutional Court for review," she said.
ASIPES representative warned that, if this initiative is successful, the global giant squid quota allocated to Chile is put at risk, which is set by the South Pacific Regional Fisheries Organization based on the historical catches of each country.
Ms Cepeda explained that if Chile lowers its level of capture, in the next distribution it will lose ground to other countries such as Peru. (FIS)