Maduro requested the resignation of his cabinet to make a "restructuring"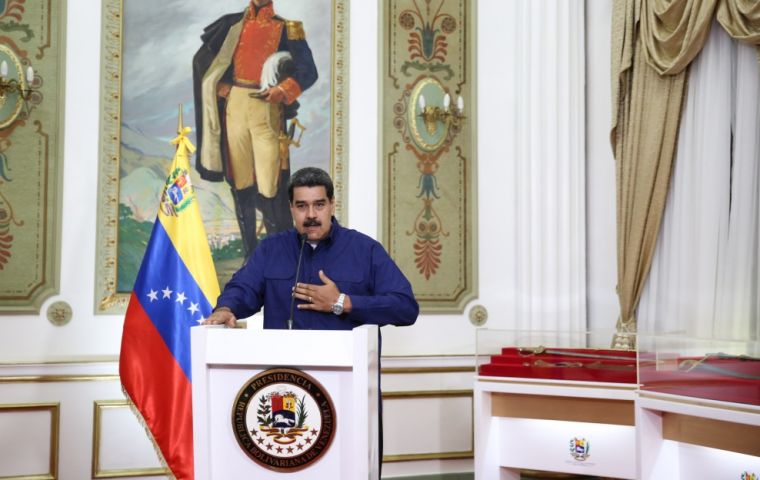 On Sunday, the Venezuelan President, Nicolás Maduro, asked his executive cabinet to make his charges available to carry out a "restructuring". This was confirmed by the vice president of the oil country, Delcy Rodríguez through her Twitter account, where she noted that "the President has requested the entire Executive Cabinet to put their charges to order for the purposes of a thorough restructuring of the methods and Bolivarian government operation to shield the Homeland from any threat!"
Although it is not the first time that Maduro asks his ministers to resign, the decision comes at a time when the country is going through a new phase of political crisis, after the head of Parliament, Juan Guaidó, was proclaimed interim president.
The opposition leader announced on January 23 that he assumed the powers of the Executive as President in charge, receiving the support of more than fifty countries, including the United States, which pressures Maduro to leave power.
In the midst of this crisis of governance, Guaidó has called on officials to rebel against Maduro, who constantly denounces that there is a coup led by the United States against him. In addition, more than a week ago in Venezuela, there was a massive blackout that left almost the entire country in darkness and could not be controlled until five days later.
In the midst of the power failure, communications, transportation, commerce and water supply were affected. According to Maduro's government, a US "cyber attack" In the control room of the country's main hydroelectric power station, El Guri, located in Bolívar state, caused the failure that extended to the entire electric grid.