Argentina awards 18 offshore oil exploration areas; UK companies take 7 areas, some next to Falklands
Saturday, May 18th 2019 - 09:31 UTC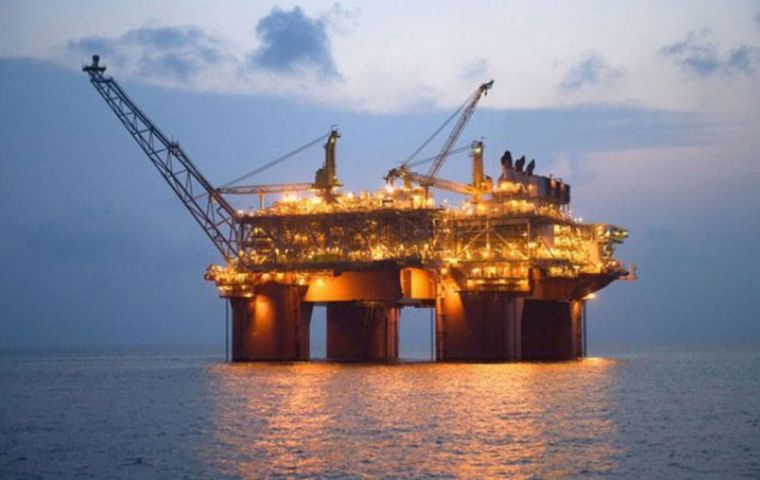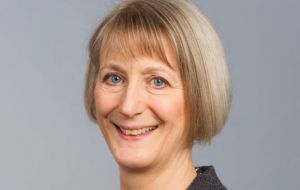 Argentina awarded permits to begin hydrocarbon exploration in 18 areas off the coast of the Buenos Aires province, the Austral basin and the Malvinas West basin, which neighbors with the Falkland Islands, the insular territory claimed by Argentina.
According to Resolution 216, the winning companies offered bids totaling US$724 million to explore the areas that are located along the South Atlantic. The areas were awarded to twelve foreign companies and YPF, some in consortia and included ExxonMobil Argentina Offshore Investments Bv, Qatar Petrolium International Limited, Tullow Oil Plc, Pluspetrol SA, Wintershall Energía SA, Equinor Argentina SA, Total Austral SA, Eni Argentina Exploración y Explotación SA, Mitsui y Co. Ltd, Tecpetrol SA, Shell Argentina SA and BP Exploration Operating Company Limited.
Argentina media reports indicated that British companies, Shell, BP and Tullow Oil took seven of the 18 areas, which represents 39% of the total on bid.
"It's the largest concentration of areas won by private companies from a single foreign country, in this case the UK", pointed out OETEC, the Energy, Technology and Infrastructure for Development Observatory,
The OETEC lobby also indicated that the Norwegian company Equinor, former Statoil, ended up with the same number of areas but in three blocks in association with Argentina's YPF.
OETEC earlier this week revealed that the Equinor board has as full member Ms Anne Drinkwater, who is described as a former advisor to the Falklands' government, and who also was member of the Tullow Oil board, which is identified as a company involved in the Falklands oil industry. In effect, OETEC claims that Ms Drinkwater in 2013 elaborated a five-year project to develop the gas and oil industry for the Falklands ("illegal") government.
OETEC also underlined that the West Malvinas basin is next to the Falklands EEZ, and could "automatically become a zone of great geopolitical and natural security significance and for which the resolution (65) does not take into account"
The current bidding process was done in accordance with Law 17.319 and Energy Secretariat Resolution 64, from 4 November 2018 with the purpose of awarding hydrocarbons exploration permits offshore Argentina.
Offshore exploration is expected to boost Argentina's reserves, which fell in the last decade due to government regulations that discouraged foreign investment in the energy sector. President Mauricio Macri has sought to increase energy production. In 2018, 18% of the country's gas production came from offshore areas.