Aviation authority grounds Avianca Brasil for safety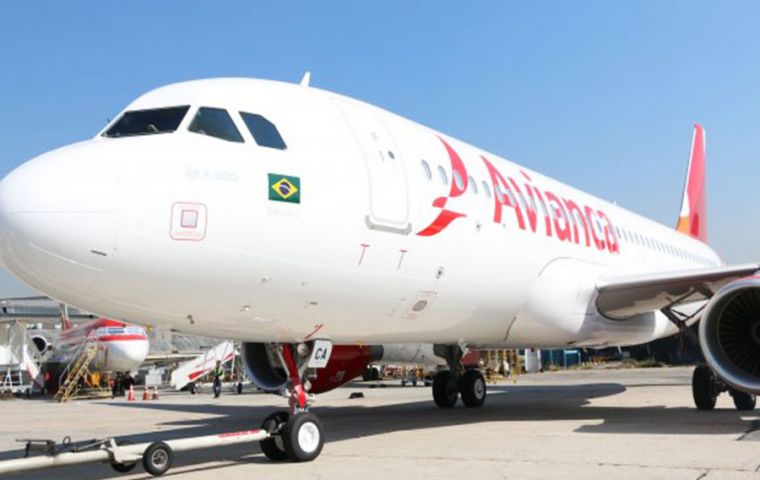 All flights by Avianca Brasil, the fourth largest airline in the country, were grounded Friday by the National Civil Aviation Agency (ANAC) for safety reasons, it was announced.
ANAC also recommended passengers with flights booked for the coming days to contact the carrier prior to showing up at the airport. Avianca should offer reimbursements or accomodate customers of their 37 daily flights in any other way, the agency said.
Avianca has been under judicial reorganization (bankruptcy prevention) since December 2018 and has since cancelled numerous flights, which hub at the airports of Congonhas (Sao Paulo), Santos Dumont (Rio de Janeiro), Brasilia and Salvador.
Avianca Brasil, a trademark of Oceanair Linhas Aéreas S.A. ("Oceanair"), is not part of the Colombia-based Avianca Holdings S.A group, although shareholding leads up to Brazilian businessman German Efromovich in either case.
By December last, Avianca Brasil had accumulated debt of 493.8 million reais (around 123 million US dollars).
The company points out that its economic and financial crisis is a reflection of the country's strong economic recession since 2014, coupled with the increase in the price of fuel plus the exchange rate variation.
Avianca's creditors have already approved on April 5 a legal recovery plan which foresees the company's split-up which was to haven taken place by May 7, but was halted by a court order.