Norway announces Venezuelans will resume negotiating in Oslo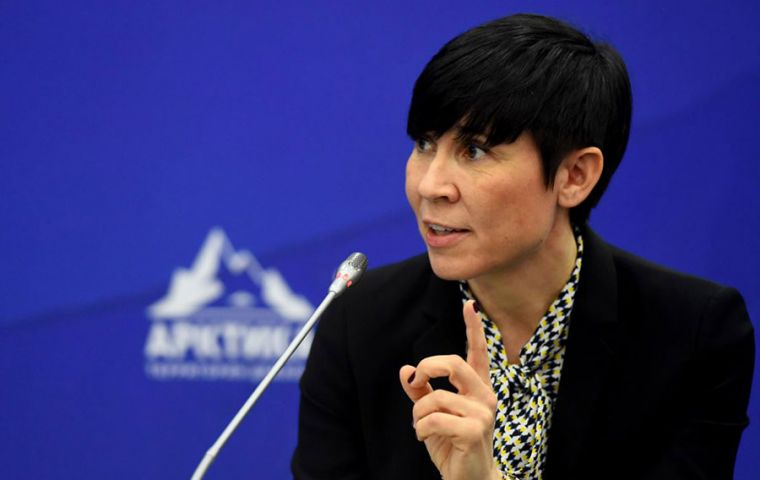 Norway's Foreign Ministry Saturday announced both parties in the Venezuelan crisis will return to Oslo's negotiating table next week.
"We announce that representatives of the main political actors in Venezuela have decided to return to Oslo next week to continue with a process facilitated by Norway," said the Ministry of Foreign Affairs in a statement.
It will be the second round of contacts between delegates from Nicolás Maduro and Juan Guaido.
"We want to reiterate our commitment to [...] chasing a solution between both parties in Venezuela," the communiqué added.
Both Maduro and Guaido later thanked Norway for its help to promote a pacific calendar to reach a solution.
Maduro vowed his delegation will travel to Oslo "with willingness to work on the integral agenda agreed upon and advance in the construction of good agreements."
For his part, Guaido said he accepted Norway's appeal in order to follow "a very clear route" towards the "cessation of encroachment, a transitional government and free elections."
The United States' goverment has long explained the only thing to be negotiated with Maduro are "the terms of his departure."
The US State Department has also explained that "previous efforts to negotiate the end of the regime and free elections failed because the regime has used to divide the opposition and win time," adding that "free elections can not be supervised by a tyrant."
Last week's first round of conversations in Norway did not make any relevant progress. In the six years following the death of Hugo Chávez all diplomatic attempts to have Maduro step down have failed and several street protests have resulted in the death of quite a few demonstrators and the arrest of many more.
The first major protest in 2014 in Caracas ended up in 43 deaths and the arrest of opposition leader Leopoldo López.
After that, Maduro proposed the UNASUR and the Vatican to act as mediators but no progress was achieved between his government and the Democratic Unity Table (MUD), which has since been accused of winning time for the Chavists instead of seeking a real solution.
The situation has worsened since April 30, when Guaidó and a liberated Leopoldo López captained a military uprising that, according to the US version, was frustrated by the intervention of Russia and Cuba.