Central Bank reveals that Maduro administration shrunk Venezuela's economy by the half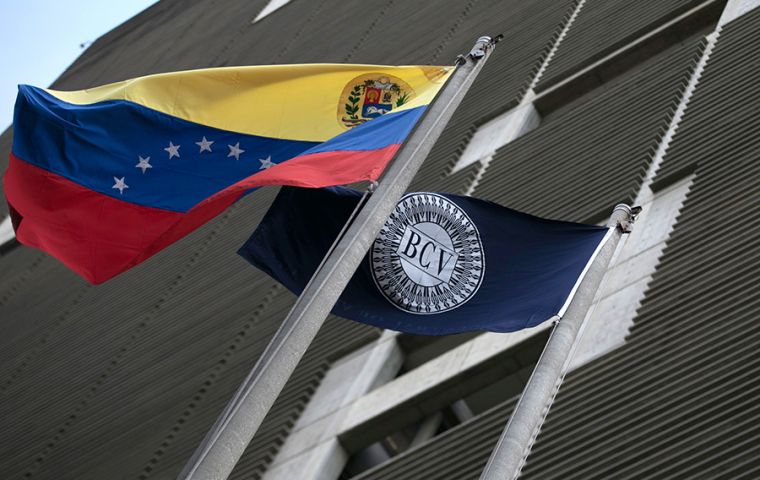 After several years, the Central Bank of Venezuela (BCV) published results of gross domestic product (GDP) until the third quarter of 2018, with which officially confirms the recession that is experienced in the oil country. With the data it is known then that between the third quarter of 2013 to September of last year the economy lost 52.3%. President Nicolás Maduro is on power since 2014.
The BCV report draws a demolished economy. According to the institution, the construction sector fell by 95% between the third quarter of 2013 and the third quarter of 2018, the manufacturing sector by 76%, trade by 79% and financial institutions by 79%. According to the data released on Tuesday, towards the end of 2018 the collapse accelerated.
Last November, the issuing entity required by the International Monetary Fund (IMF) had to send information about the macroeconomic figures of Venezuela, otherwise the country would be reprimanded, suspended and could not use its Special Drawing Rights (SDR), which it maintains in the multilateral financial institution, to strengthen international reserves. However, this data was not publicly disclosed by the Venezuelan agency.
According to the results published, it is observed that economic activity closed between July and September last year by 22.5% and with respect to the same quarter of 2017. During this period, the oil sector had a variation negative 25.8% and the non-oil sector a decrease of 22%.
In general, Venezuela during these six years lost half of its economy, affected by the deepening of controls and state expropriations, by the decrease in oil production and foreign exchange earnings, as well as the poor management of the public finances and corruption.
The official figures of the BCV also confirm the magnitude of the Venezuelan economic recession that has been recorded since the arrival of Nicolás Maduro to the presidency of the country. According to the data, after a slight growth of 1.3% in 2013, as of 2014, the deterioration of the economy begins with a decrease of 3.9%; as well as a fall of 6.2% in 2015.
However, the most overwhelming annual GDP results are observed in 2016 and 2017, falling by 17% and 15.7%, respectively.
Despite the exceptional revelation of the government body with the GDP figures, the Central Bank and the Venezuelan National Institute of Statistics still have many accounts to report, including poverty and unemployment.