Buenos Aires ceremony to recall Malvinas rights Affirmation Day
Tuesday, June 11th 2019 - 09:43 UTC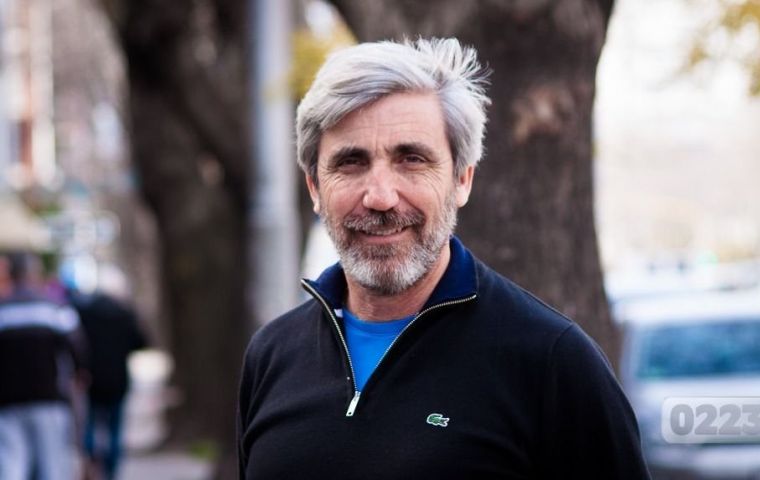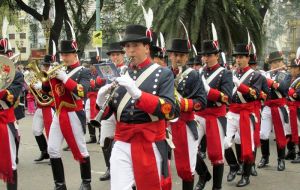 Argentina commemorated on Monday in downtown Buenos Aires the Day of the Affirmation of Argentine rights over the Malvinas and South Atlantic Islands in a ceremony to honor the former combatants of the 1982 South Atlantic conflict.
The ceremony was organized by the City of Buenos Aires bank and the Foundation, "Don't forget me", which is headed by Julio Aro.
A military band, "Tambor de Tacuarí" belonging to the Patricios Infantry Regiment played the Argentine national anthem and the Malvinas March in the heart of Buenos Aires financial district, diverting traffic.
Following on the outside musical display, attendants continued at the bank's auditorium.
Bank employees, former Malvinas combatants, relatives of Malvinas Veterans, the Secretary of Human Rights Claudio Avruj, the president of the bank's board Javier Ortiz Batalla and historian Maria Sáenz Quesada plus the special guests were present at the ceremony.
Current staff from the bank and who fought in the Islands recalled memories of the conflict and rendered special tribute to the relatives of those fallen in battle and who never returned.