Textile giant Alpargatas quits Argentina
Thursday, July 18th 2019 - 10:22 UTC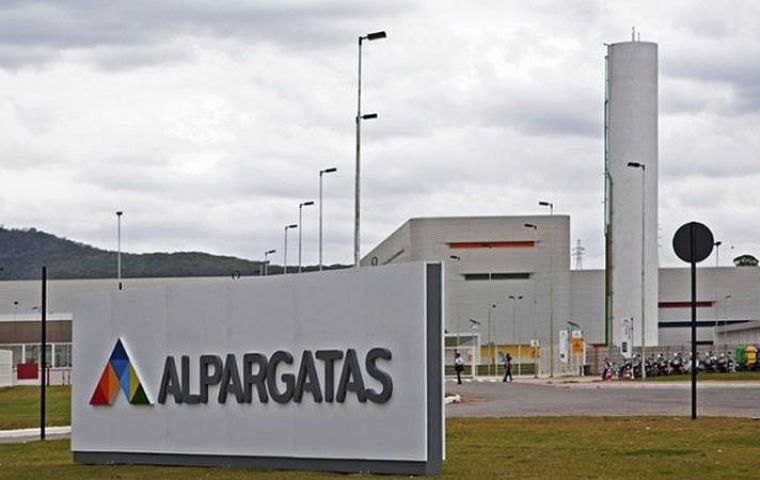 Although founded in Argentina, textile giant Alpargatas, now owned by Brazilian investors, has announced it will leave its country of origin due to financial difficulties.
The company, owned by the same capitals behind the brands Havaianas and Topper, has sold three plants, which were about to close down, which produced denim, and a cotton remover for US $ 14 million, the Buenos Aires daily Crónica reported Wednesday.
Alpargatas had previously sold 22.5 percent of the company to the owners of the Topper brand. "With the current transfer of these assets to their respective buyers, which will be effective on October 1, Alpargatas Argentina will stop working in the textile segment," the company briefed the Sao Paulo stock exchange.
The subsidiaries that Alpargatas had in the provinces of Corrientes and Chaco, where the dismantler operated, passed into the hands of Argentina's Marfra with their 30-employe workforce.
On the other hand, the Catamarca plant, with 112 employees, was taken over by Fibran Sur, also from Argentine capitals, where rags, flannels, dishwashers and other cleaning products are manufactured under the brand Media Naranja.
The economic difficulties of the company, adjustments and restructuring date back to at least 2016, when 360 workers were suspended at the Calzar plant, owned by Alpargatas, located in Santa Rosa, La Pampa.
Alpargatas closed the doors of the Villa Mercedes plant in January 2017, which led to the dismissal of about 100 workers.
A month later, the Brazilian company programmed "mabdatory holidays" to the workers of the factory located in Bella Vista, Corrientes.
Also, at the Tucumán plant there were 1300 workers suspended during 2018 due to an accumulation of stock.