Controversial UK defense contract will cost taxpayers an extra GBP 10 million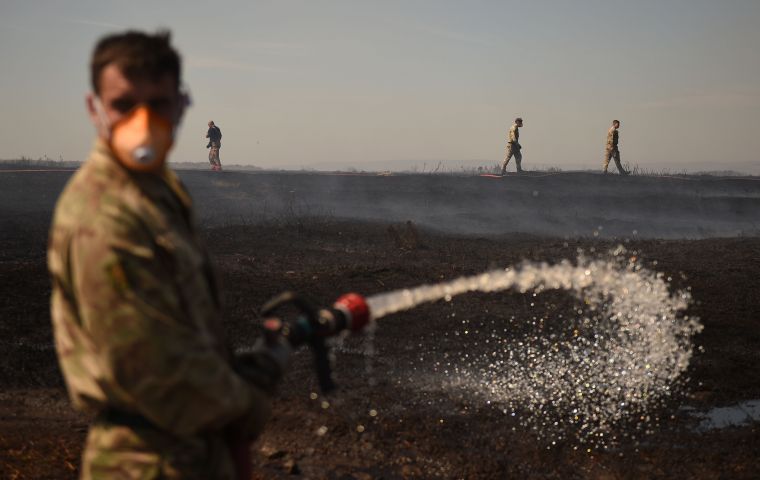 Serco Group PLC said on Thursday it has settled with the UK Ministry of Defense after it initially took legal action against the government department for awarding a fire and rescue services contract to Capita PLC.
Serco will receive GBP10.0 million from the Ministry of Defense as part of the settlement after it sought legal action in July last year, the support services company said.
The 12-year contract worth GBP525.0 million will see outsourcing group Capita assist the defense department with work on 53 fire stations in the UK, Falkland Islands and Cyprus as part of the Defense Fire & Rescue Project.
Serco took legal action in 2018 after Capita was given a score of 10 out of 10 during a UK government assessment which aimed to determine which outsourcing group had the higher risk rating. Serco's seven score meant it had a lower risk rating than Capita.
At the time, the Ministry of Defense said it would postpone the awarding of the contract to Capita until the legal challenge was resolved.
The 12-year contract is understood to be one of the largest outsourcing contracts handed out by the Government over the past 18 months.
It marks a major step in Capita's turnaround after the contractor saw profits and revenues dive in 2018, as it looks to consolidate its UK footprint and centralise its procurement.
The deal has faced staunch criticism from unions and will see Capita take over operations at 53 fire stations in the UK and at MoD sites in Cyprus and the Falkland Islands.
It will also involve investment into new technology, new fire engines and other equipment designed to make fire fighting easier and safer, Capita said.
The outsourcer will also construct and manage a new centralised facility to train fire-fighters at its fire service college in Gloucestershire.
Jon Lewis, chief executive officer of Capita, said: "This contract is a measure of the confidence and trust Government has in Capita's ability to deliver critical public services, and underlines our drive to build on the strengths of our existing relationship with Government."
Kevin Craven, Serco's chief executive officer for UK and Europe, said the company was pleased to come to an "amicable" agreement and welcomed an independent review into the procurement of the contract.