Rockhopper divests from Egypt to concentrate in the Falklands' Sea Lion project
Wednesday, July 24th 2019 - 23:55 UTC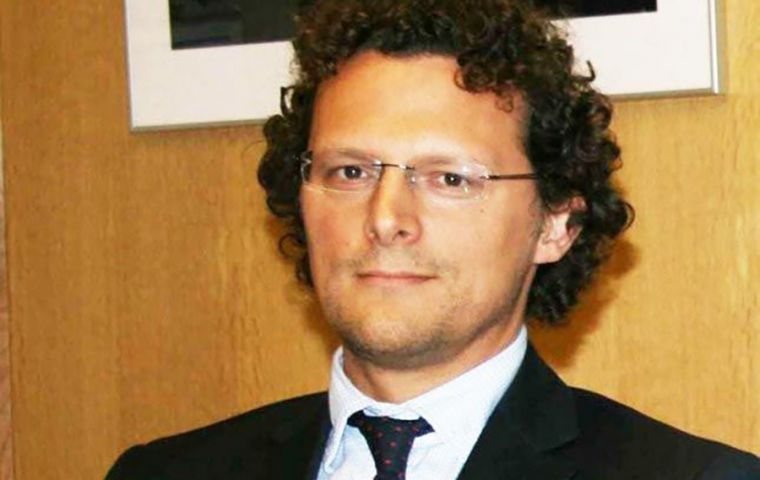 Oil and gas exploration firm Rockhopper Exploration, with interests in the Falklands and preparing to advance with the Sea Lion project, has agreed to sell its assets in Egypt to United Oil & Gas in a US$ 16m deal. The sale of Rockhopper Egypt includes a non-operated 22% interest in the Abu Sennan concession onshore Egypt and the existing assets of the business.
Situated in the Western Desert region in Egypt, the Abu Sennan concession features seven operational fields with seventeen producing wells. Current gross production has recently been reported by Rockhopper Egypt at more than 5,100boe/d.
Under the agreement, Rockhopper will receive not less than US$ 11m in cash from United Oil & Gas at the time of completion of the purchase. BP is providing a prepayment financing structure of up to US$ 8m to fund the proposed acquisition.
Furthermore, United Oil & Gas has announced its plans to raise funds through the issue of new shares to finance the balance of the cash component of the transaction cost, along with working capital.
The transaction is expected to be completed in last quarter this year, subject to customary closing conditions, including United Oil & Gas shareholder approval, completion of the readmission of United to trading on AIM, and the receipt of Egyptian government approvals.
Last year, Abu Sennan produced approximately 813boe/d to Rockhopper's 22% working interest. In April 2017, Rockhopper Exploration and partner Kuwait Energy started a new drilling program on the Abu Sennan Concession.
Rockhopper CEO Sam Moody said: "Abu Sennan has been an excellent asset for Rockhopper, but with activity ramping up during 2019 ahead of the formal loan application for the senior debt element of our core Sea Lion development, we have decided this is the moment to sell at a point where we can crystallize real value.
"We have a number of potentially transformational catalysts in the coming months, including the hugely important submission of the Sea Lion project information memorandum to senior debt lenders, continued progress on Sea Lion financing discussions in the autumn and the outcome of our Ombrina Mare arbitration in Q1 2020."
Rockhopper Exploration has key interests in the North Falkland Basin and the Greater Mediterranean region.