Journalists organization question Bolsonaro's remarks regarding The Intercept Brazil
Wednesday, July 31st 2019 - 10:53 UTC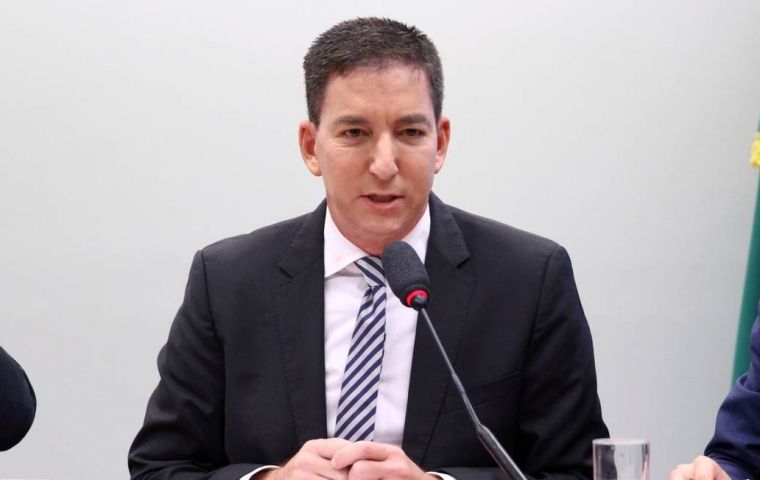 The Committee to Protect Journalists on Tuesday condemned Brazilian President Jair Bolsonaro's remarks that Glenn Greenwald, the co-founder and editor of The Intercept Brasil, could "do jail time" and suggesting that he had married a Brazilian citizen to avoid deportation, as reported by a local outlet.
"The latest statements from President Bolsonaro threatening Glenn Greenwald with jail time are an inappropriate and dangerous escalation of the Brazilian government's troubling response to The Intercept Brasil's reporting," said CPJ Central and South America Program Coordinator Natalie Southwick in New York. "Brazilian authorities must respect journalists' constitutional right to do investigative reporting and hold power to account."
Beginning on June 9, The Intercept Brasil, an independent investigative news website, published a series of stories based on documents, recordings, and private WhatsApp messages leaked anonymously to the news outlet, which raised ethical and legal questions about the conduct of Brazil's justice minister and a chief prosecutor in the "Operation Car Wash" corruption investigation, prompting Greenwald and other journalists to receive threats, as CPJ reported at the time.
Greenwald has been married to David Miranda, a congressman with the left-wing Socialism and Liberty Party, since 2005, according to Miranda's official webpage.