Piñera says both Allende and Pinochet belong in Chile's presidential wax museum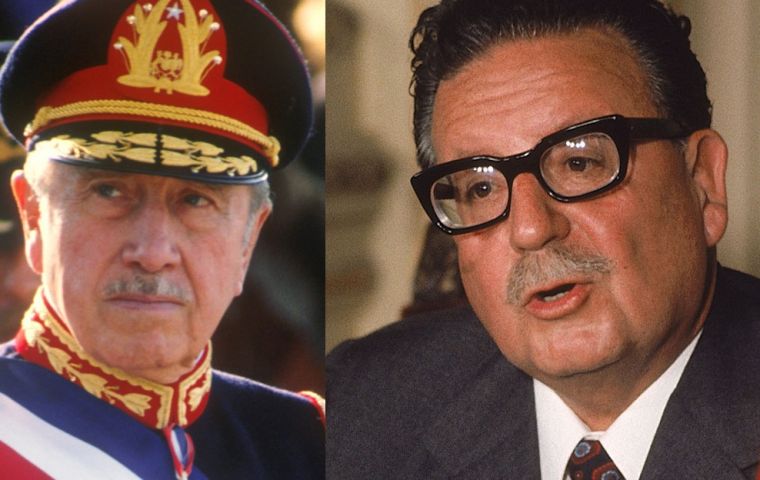 Chile's President Sebastián Piñera Tuesday said both his predecessors Salvador Allende and Augusto Pinochet belong in the wax museum in the Las Condes area in Santiago.
Piñera explained in a Chilevisión television interview that he hoped it will come true "someday" because they both are "part of our history."
He pointed out that "regardless of the opinion we may have, and I believe that neither was a good government, they are part of our history."
He added that "the government of President Allende led Chile to total crisis ... And in the [de facto] government of President Pinochet human rights abuses were absolutely unacceptable."
"I believe that those two reasons are powerful to think that they were not good Presidents. The presidents who divide, who lead countries to brutal confrontation, in which, for example, President Allende said 'I am not President of all Chileans' and President Pinochet said 'A leaf does not move without my knowledge.' These are phrases that were highly applauded in their time, (...) do not reflect the spirit that at least, I believe, is what Chile needs. "
Asked about his own wax figure at the Las Condes museum, Piñera strongly and jokingly replied "that it does not do me justice."