Argentine consumers spend significantly less in July
Thursday, August 1st 2019 - 12:56 UTC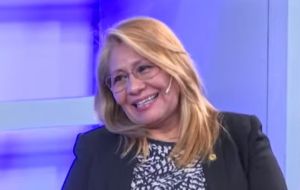 Another strong decline in mass consumption at Argentine supermarkets was reported Wednesday by the Crónica news outlet, which would show a sharp deterioration in purchasing power as a result of President Mauricio Macri's economic policies.
Consumption at top brand hypermarket chains and their "express" variants fell 6% on average during July, while independent stores, usually owned and exploited by Chinese immigrants, had a drop in sales of up to 12% to round up a quite negative first semester, according to the publication.
Purchases in large stores recorded a decline again as wages stay behind inflation. "Hypermarkets continue to lose compared to other commercial channels," Crónica quoted sources in the retailing business as saying. The same sources warned that "the negative trend continues, and it is not known what factor can distort this situation."
Meanwhile, in a new blow to government anti-inflationary expectations, the prices of food went up once more.
"At supermarkets we do not expect any major changes. On the behaviour of consumers, the variant of the previous months is repeated, since people buy in small quantities, even if they come over several times in the month. In addition, they buy more and more second-tier brands and [the chains'] own brands," the sources added.
According to a report by the Focus Market consultancy firm, food marketing in the first half of July fell 11.9%; drinks, 9%; cleaning products 18% and personal care items, 12%.
Argentine and Southeast Asian Countries Development Chamber (Cedeapsa) Chairwoman Yolanda Durán said that "sales are a disaster and fell 12 percent in July. People do not even go to consult in many cases or do not have a single peso [left to spend]. On top if that, we expect price increases possibly for next Friday (Aug. 2)."
Guido Lorenzino, Ombudsman for the province of Buenos Aires, has said recently that only 57% of the businesses that joined the Essential Products plan met the programme's requirements, while the national government has reported an average compliance of 80% in the metropolitan area of ​​Buenos Aires.
Lorenzino -Crónica goes on- said that "it is not a scientific survey, but a survey in 60 stores in the province of Buenos Aires. What is requested is that the agreement is fulfilled, as it had been signed."
During the first half of July, mass consumption collapsed 11.1% in Argentina, sustaining the negative trend of the last 18 months.
On the other hand, the "Consumer Insigths" analysis carried out by Kantar Worldpanel, based on the consumption of Argentine households, showed that the mass consumption basket fell by 9% in June compared to the same month last year.
(Source: Crónica)