Argentines vote next Sunday an anticipation of October's presidential election
Monday, August 5th 2019 - 09:59 UTC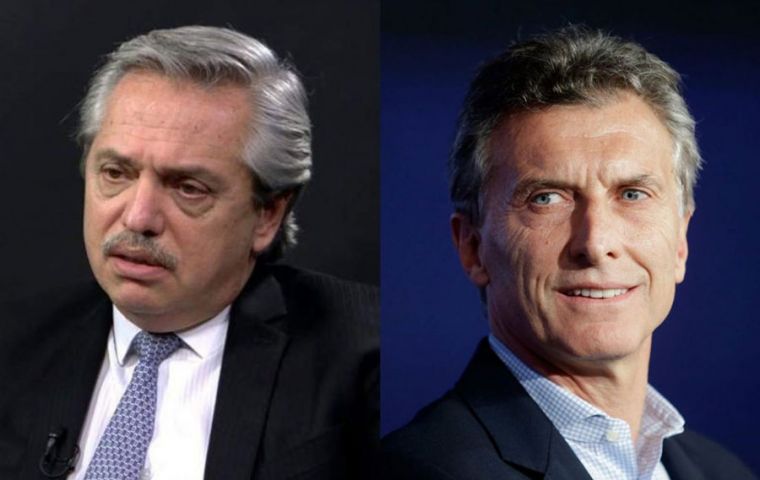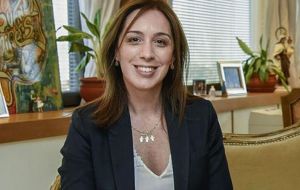 Public opinion polls in Argentina show a very close, polarized race between President Mauricio Macri and opposition candidate Alberto Fernandez before next Sunday's PASO primaries which are Open, Simultaneous and Mandatory, and most important a clear anticipation of what could happen in October's presidential election.
Fernandez is ahead of Macri in the primary but the current president would pull ahead in a potential November runoff vote, according to the latest poll by Argentine firm Management & Fit. In the primary, Fernandez is leading with 40.2% of voter intention to Macri's 38.3%, a difference that's within the poll's margin of error. Third-placed candidate Roberto Lavagna would take 10.5% of votes, according to the poll.
"It's an election that seems very polarized, with candidates that have more than 40% and it's very close, there's very little difference," Mariel Fornoni, director of Management & Fit, said. Between Fernandez and Macri they monopolize some 80% of vote intention.
The poll shows in a potential November runoff scenario, Macri would win 45.4% of voter intentions and Fernandez would take 43.7%. The Management & Fit poll has a 2.2% margin of error.
Another survey commissioned by Brazilian investing firm BTG Pactual showed Macri and Fernandez in a technical tie in the primary: Macri had 37.7% of voter intention and Fernandez had 37.4%. BTG Pactual didn't disclose the company that conducted the poll, which had a 3.1% margin of error.
This weekend marked the final day pollsters could publish their data before the Aug. 11 primary, which is effectively a major nationwide poll because all the parties have already chosen their candidate. While pollsters can share their findings with their clients, they cannot make them public. Polls may resume publication after the primary and before the Oct. 27 first round vote.
Fornoni noted that there are two keys for the primary: voter participation rate and the performance of Buenos Aires province Governor Maria Eugenia Vidal, a Macri ally facing a tough challenger in Axel Kicillof, a former economy minister. The province, traditionally faithful, or under the realm of the powerful opposition Peronist movement machine represents some 35% of the Argentine electorate, and Ms Vidal's win in 2015 was crucial for president Macri's victory.
While the vote is technically obligatory, voters between the ages 16-18 and those over 70 aren't penalized for not voting. Macri and Vidal poll well with older Argentines.
In 2015, Macri and Vidal were just a couple of points behind the incumbent Daniel Scioli, handpicked by ex president Cristina Fernandez, in the October round, but in the November runoff managed to overtake and win both the presidency and the Buenos Aires province governorship.
Under Argentine electoral law, a presidential winning candidate needs 45% plus on vote, or 40% and a ten point difference over the runner up. If not there is a runoff a month lates, November.
Macri's strategists in the worst scenario are counting with his re-election in the November round. But for Ms Vidal the challenge will be greater since under the provincial electoral system there is no runoff. This means that next Sunday will be as if it was the October first round.