Brazil's July 12-month inflation 3.22%, and below the 4.5% target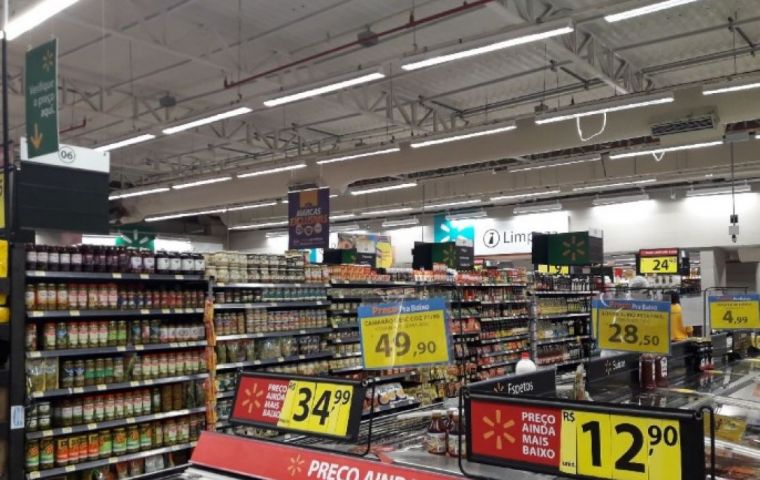 Brazil's inflation rate in July was 0.19%, the lowest rate recorded for that month since 2014, the Brazilian Institute of Geography and Statistics (IBGE) said on Thursday.
The accumulated inflation rate for the year so far came in at 2.42%, while it reached 3.22% over the last 12 months. Brazil's government set inflation target for the year at 4.5% plus or minus 1.5 percentage points.
According to the IBGE's report, a 4.48% rise in the electricity rate in July pushed up inflation.
Other major expenses, such as food, transportation and healthcare remained steady or dropped.
Low inflation could lead the central bank to continue to reduce the benchmark interest rate, which is currently at a record low of 6%.
In 2018 Brazil's inflation rate closed at 3.75% and this year the financial market forecast inflation of 3.8%.