Joint Falklands/UK/Argentina scientific fisheries cruise in September
Monday, August 12th 2019 - 05:43 UTC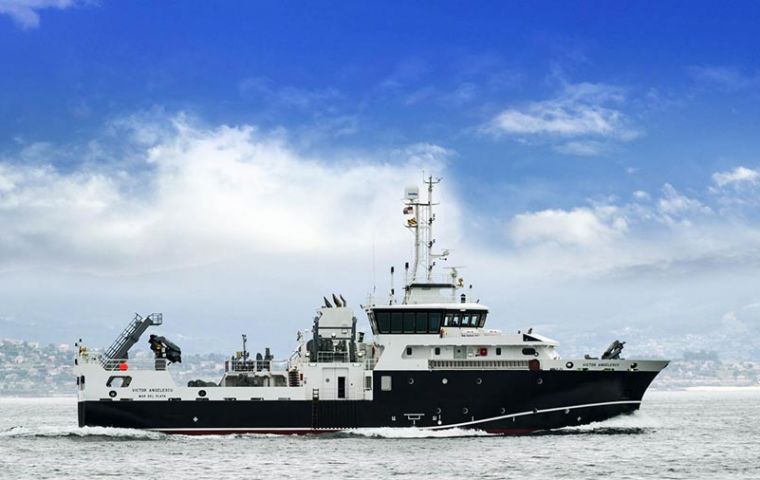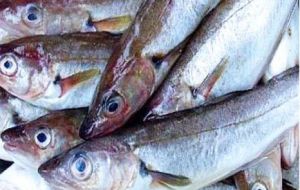 Argentina and the Falkland Islands will be involved in a scientific assessment cruise of Southern Bluewitting stocks beginning next 9 September. The cruise, the second this year, will take place in the Argentine state of the art scientific vessel "Victor Angelescu", belonging to the Mar del Plata based Fisheries Investigation and Development Institute, INIDEP.
Some sixteen scientists from Argentina, UK and Falklands, will be participating, in the framework of the renewed constructive spirit which has enabled to resume cooperation in areas of common interest in the South Atlantic, and according to Argentine sources will take place in the Islands EEZ.
The main purpose of the scientific cruise is to confirm the distribution and concentration areas of the Southern bluewiting stocks to grasp the population structure of the researched species. MV Angelescu will be sailing during a week to the north and west of the Falklands, between 48S and 49S. This species, which reproduces during August and October to the southeast of the Islands has suffered intensive overfishing
During the nineties, under president Carlos Menem and foreign minister Guido Di Tella and his policy of good relations with the Islanders, joint scientific cruises were a regular event. However when the Kirchner couple administrations took office the joint cruises were suspended, and were only resumed recently particularly with an interest in Illex squid stocks and cycle.
Argentine diplomatic sources described the event as historic, since it will the first time in twenty years that an Argentine flagged vessel has access to the Falklands EEZ, and is part of a bilateral dialogue which needs to be sustained in a delicate area for international politics. Sources revealed that the squid season in Argentina had been opened earlier to allow the domestic fleet catch as much as possible with less stock straddling into mile 201, and international waters where hundreds of Asian jiggers were waiting to operate.
Details of the coming joint scientific cruise were agreed in Buenos Aires a couple of weeks ago during a meeting of the scientific Sub-Committee of the Atlantic South Western Fisheries Commission, which included diplomats and scientists from UK, Argentina and the Falklands.