Stabilizing the Peso, priority of the new Argentina finance minister; markets still unconvinced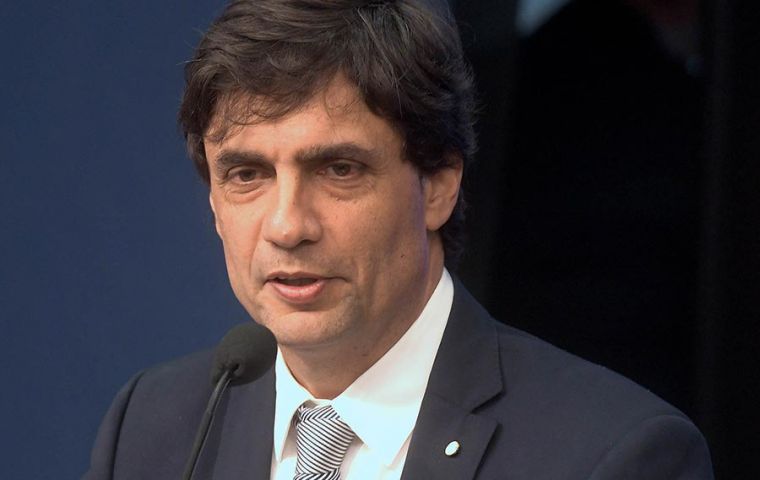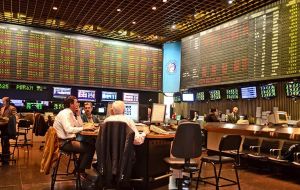 Argentina's new finance minister made stabilizing the country's battered currency his top priority on Tuesday, while still pledging to meet commitments made to the International Monetary Fund, which is sending a team to Buenos Aires.
Hernan Lacunza, a former central bank governor, said "guaranteeing the exchange rate is a first-order objective."
The Buenos Aires stock market shed 10.45% by the close following Lacunza's comments.
The peso -- which lost 20% of its value last week as markets reacted to a crushing primary election defeat for business-friendly President Mauricio Macri -- showed no signs of a bounce.
The currency rebounded from early losses to close 1.26% higher at 57.39 to the dollar.
Lacunza's arrival would ease short-term tensions, but "Argentina's situation is still delicate and the stock market is not going to recover at the same rate as the exchange rate," Economist Matias Rajnerman of Ecolatina said.
Lacunza assumed his new role on Tuesday as replacement for Nicolas Dujovne, who resigned after Macri's unexpectedly heavy defeat in nationwide primary elections seen as a bellwether for October's presidential election.
"We will guarantee compliance with the fiscal targets," he told a news conference after being sworn in by Macri.
"Allowing more volatility would only add uncertainty and inflationary pressure," said Lacunza, the economy minister of Buenos Aires province before Macri summoned him to take over from Dujovne.
Lacunza said the Argentine government is using all available tools to keep the Argentine peso within a range of 45.2 to 60.4 pesos per dollar.
Lacunza said that he had spoken with IMF officials by phone after he was sworn into office. He added that he has plans to meet with economic advisers of the opposing political parties to avoid public comments that could shake the fragile economy.
An IMF spokesman said on Tuesday the Washington-based lender would shortly send a mission to Buenos Aires.
"We are closely following recent developments in Argentina and are in ongoing dialogue with the authorities as they work on their policy plans to address the difficult situation that the country is facing," IMF spokesman Gerry Rice said in a statement.
Lacunza "has the tough job of trying to come up with more measures like those announced last week, while trying to calm investors and secure IMF help," analysts Eurasia said in a note.
Macri reacted by announcing salary hikes, tax cuts and an increase in pension allocations, in a bid to win back voters.