Ivanka Trump will be visiting Colombia, Argentina and Paraguay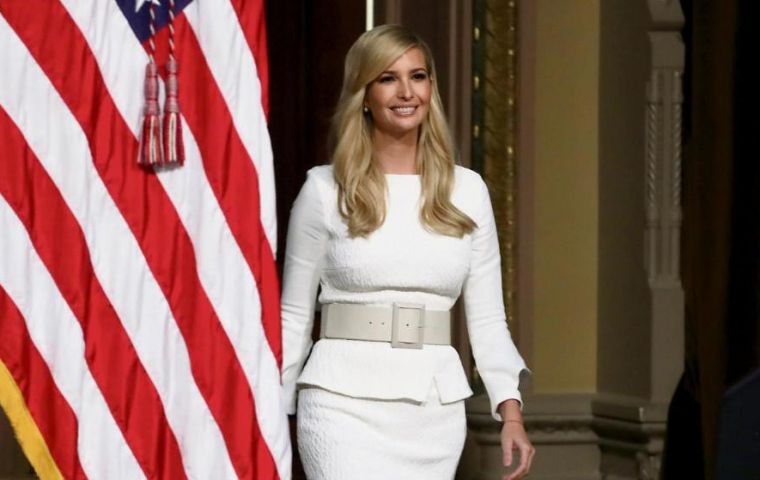 United States Deputy Secretary of State John J. Sullivan will travel with Advisor to the President Ivanka Trump to Colombia, Argentina, and Paraguay September 3-6.
This trip will further strengthen U.S. partnerships in the region on women's economic empowerment in support of the White House's Women's Global Development and Prosperity Initiative (W-GDP), reads an official release from the State Department.
Deputy Secretary Sullivan and Advisor Ivanka Trump will engage with senior government officials and civil society stakeholders in all three countries.
In events with the Department of Defense, the United States Agency for International Development (USAID), the Overseas Private Investment Corporation (OPIC), and the Peace Corps, Deputy Secretary Sullivan and Advisor Ivanka Trump will underscore the United States' whole-of-government support for women's economic and political integration and empowerment.
The Deputy Secretary will also further relations on counter narcotics and citizen security, the crisis in Venezuela, and expanding economic opportunity.