Falklands will be disputing the Hockey LATAM Cup in Miami
Friday, August 30th 2019 - 09:30 UTC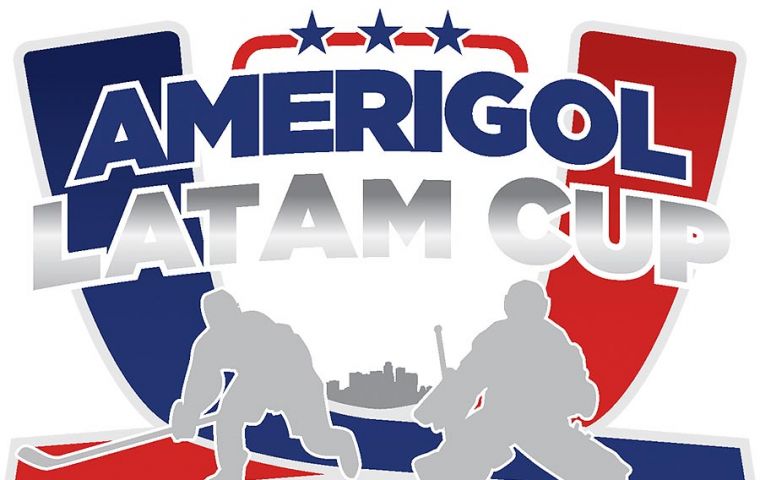 The Falkland Islands will be participating in the LATAM hockey Cup, to be played in Miami, on September 6/7, with semifinals and finals on the following two days. Sam Cockwell a forward of the main team, and a promising journalist will keep Islanders informed about the events through the Penguin News.
In his starting article, Sam tells us that after a 24 hour delay (due to weather) the Stanley Penguins under 16s team departed for the LATAM Cup in Miami. The senior team, known this year as Rest of the World (ROTW), which includes Sam, is arriving in Miami over the next two weeks.
We have been preparing for this tournament for months, with training especially focussed on playing in a larger space, although this is challenging in our sports hall. Everyone has put in a huge amount of effort and heart into the training and we are about as prepared as we can be for this fantastic opportunity.
What is the LATAM cup? This tournament is the main annual international ice hockey competition for Latin America; it replaces the Pan American Ice Hockey Tournament. Competitors include, Brazil, Mexico, Argentina, Chile, Colombia, Jamaica, and many others across several disciplines: Senior (division 1 and 2), Ladies, Under 16s and Under 12s.
Falklands have done very well regionally with trophies spanning the last four years, including all the golds last year in the MEGA Patagonian tournament, Punta Arenas, Chile, in the 3-3 ice hockey style which is familiar to us.
This tournament is different. It's on a full-sized traditional ice hockey rink, so will be the normal 5-5 format with two defenders, two forwards and a centre (and a goalie of course), which for most of us is a totally new experience. The techniques and drills involved are very different but as a club we have been working hard to make the transition to this higher level of hockey.
As a sport we are focused on the youth development part of the club and we are very proud of the under-16s team, who are all local boys which is fantastic; the level they play at and the dedication they show is the best we have ever seen. Sadly the tournament didn't allow for girls and boys to play together so the girls haven't got a presence this year, but hopefully next year we can make a team of girls as there is some great talent there too.
Our senior team is made up of local players and others who have been a big part of developing hockey in the Falklands. Hopefully many names on the roster are familiar and we are very thankful for them taking time to compete with us. We hope in the future to be able to field a fully local team as we did so successfully in Punta Arenas last year.
There are plenty of ways to keep up to date with the tournament as it develops. There is the website www.hockey.co.fk, and Facebook group 'Falkland Islands Hockey', a streaming service is available with www.hockeyTV.com and all the games will be live at the Narrows Bar. Penguin News will be publishing coverage of the tournament also.
We were graced with a huge amount of sponsorship this year and would like to thank: Byron Ltd, Tonedog Designs, Sulivan Shipping, Shorty's Diner, Seafish Chandlery, Penguin Travel, Government House, FIG, Seaview, JK Marine, Beauchene, Cyril and Val Ellis, G&K Services, Argos, Fortuna Ltd, Energise, Sure, The Narrows Bar, and the Skating Club.
Sam Cockwell – Penguin News