S&P declares that Argentina's extension of maturities implies a "selective default"
Friday, August 30th 2019 - 09:58 UTC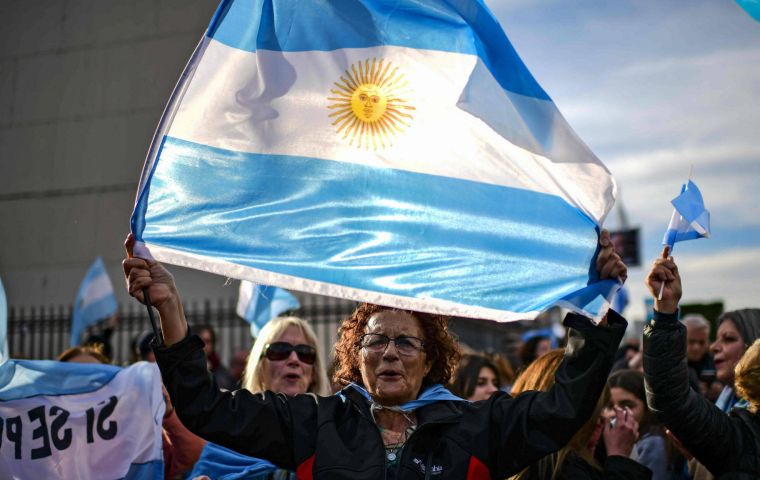 Credit risk agency Standard & Poors announced on Thursday that it was slashing Argentina's long-term credit rating another three notches into the deepest area of junk debt, saying the government's plan to "unilaterally" extend maturities had triggered a brief default.
The ratings agency said it would consider Argentina's long-term foreign and local currency issue ratings as CCC- "vulnerable to nonpayment" - starting on Friday following the government's Wednesday announcement that it wants to "re-profile" some US$ 100 billion in debt.
The plan, which requires congressional approval, has stoked fears of a full-blown financial crisis in Latin America's third largest economy, two months before business-friendly President Mauricio Macri's handling of the economy is tested in a general election against a leftist rival.
Argentina's bonds sunk on Thursday and country risk soared to levels unseen since 2015.
The so called "selective default" are a consequence of the sustained impossibility to find buyers for short term sovereign bonds in the private sector, and because the Argentine government unilaterally extended the maturities of all short term bonds on 28 August.
Only 15 days ago S&P had downgraded Argentine sovereign bonds from "B" to "-B", given the significant weakening of the already vulnerable financial profile of the sovereign bonds. Fitch has previously cut two degrees from "B" to "CCC", a category which indicates high possibilities of a default.