Falkland Islands: new Director of Natural Resources next month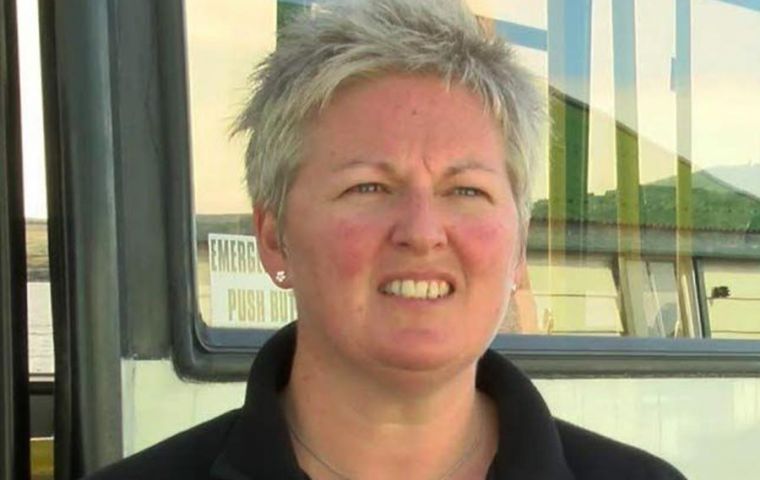 The Falkland Islands Government has announced the appointment of Dr Andrea Clausen as the new Director of Natural Resources. Andrea is due to take up her post in October 2019 and will be working with John Barton to ensure that there is a unified approach to the handover of duties across the agriculture, fisheries and veterinary departments. This appointment comes following a comprehensive search and selection process.
Andrea has a wealth of partnership experience and is a successful business woman who is currently the Managing Director of Falkland Islands Tours & Travel Ltd and Falklands Post Service Ltd, as well as a co-opted member of the Falkland Islands Development Corporation. As Chair of the Public Accounts Committee and a former Member of the Legislative Assembly, Andrea has a keen understanding of the workings of Government and of the challenges and opportunities that exist for driving forward the Government's ambitious agenda for future growth and prosperity.
On accepting the role, Andrea said, "The Natural Resources directorate has a wide-ranging and aspirational remit – from its role in supporting the economic growth of the Islands to helping ensure the sustainability of our fisheries, farming and natural environment long into the future – it's a key part of the Government and I am very much looking forward to being part of the team."
Commenting on Andrea's appointment Barry Rowland, Chief Executive said, "I want to welcome Andrea as she joins us, knowing that she brings with her a wide range of experience, gained over many years working in the heart of the community. I would also like to thank John Barton for his continued commitment over the past 33 years in the role; he will be missed when he retires in November."
MLA Ian Hansen, Deputy Portfolio Holder for Natural Resources commented, "Although it is always sad to say goodbye to a long-standing colleague, I want to wish John all the best in his retirement, which is very well-deserved. In Andrea, we have a leader who has a huge amount of local knowledge and experience, so I am confident that from the first day she will be able to rise to the challenge and I look forward to working with her to continue building on the achievements of John's tenure."