Ushuaia anticipates an exceptional cruise season with 431 calls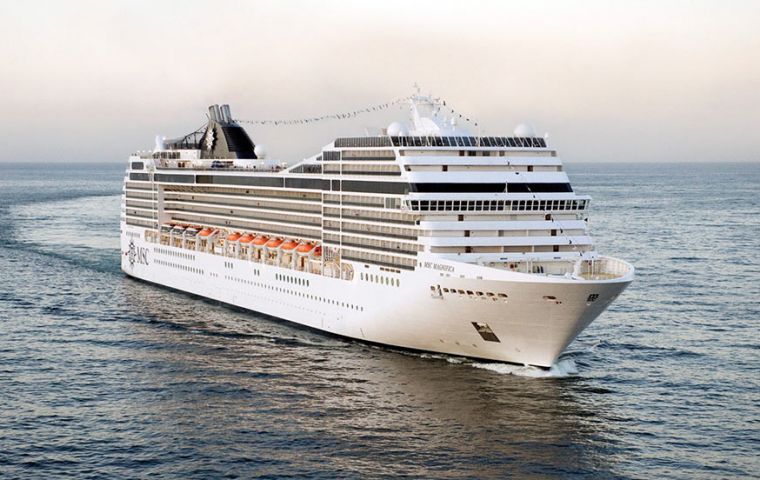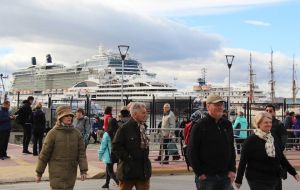 Ushuaia, extreme south of Argentina and the hub which handles most Antarctica bound cruises are expecting an exceptional 2019/20 season with some 431 calls, up from the 392 of the previous season, according to provincial port authorities.
"We will be receiving for the first time the visit of MSC Magnifica, which is on a round the world cruise and will spend a night in Ushuaia", said Nestor González, vice president of the ports authority. She is scheduled to arrive early morning February first and will sail off the following day at 18:00 hours.
Gonzalez also anticipated that this season more visitors will be landing in Ushuaia than the previous 200.000 of 2018/19.
Thus, "we are appealing to local stores, tour operators, different rentals to make their best in providing the appropriate services at reasonable prices to visitors", pointed out the ports' officer.
The largest cruise vessel scheduled is Celebrity Eclipse, with its 317 meters long, which is expected on 13 December.
González also pointed out that there will be dates when the port facilities will be insufficient, and since Ushuaia is a multipurpose terminal, fishing and local cargo vessels in such days will have to move since "cruise vessels with visitors will have priority".
This is expected to happen five maybe six critical days during the first days of January, and "we will inform with the necessary anticipation" promised Gonzalez.
The Ushuaia cruise season took off last month with the arrival of the Chilean flagged Stella Australis and will end on 8 April with the departure of Ventus Australis.
In related news IAATO, the International Association of Antarctica Tour Operators, recently published that this season some 80.553 cruise visitors will be heading for Antarctica, of which 90% will be departing from Ushuaia.