Mexico urged to implement labor reform to help speed ratification of the new North American free trade deal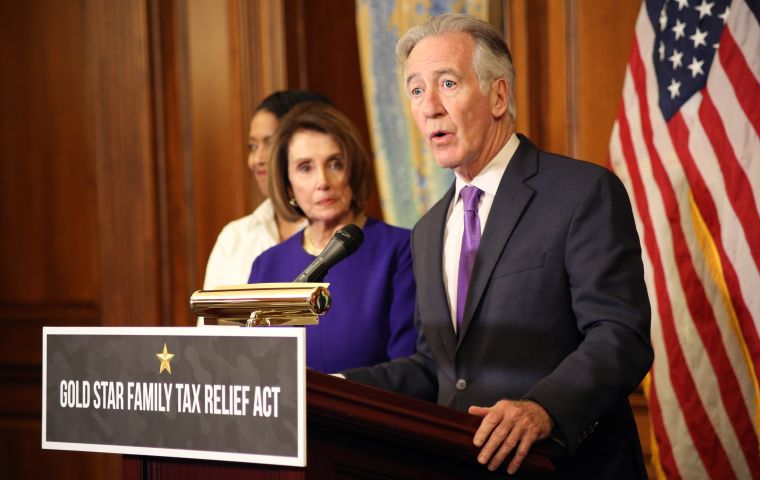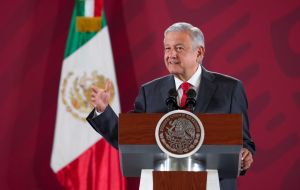 The leader of a U.S. congressional delegation to Mexico said that Mexico must take more concrete steps to implement its labor reform, after a trip aimed at speeding up ratification of the new North American free trade deal.
Mexican President Andres Manuel Lopez Obrador has vowed union freedoms, higher wages and other labor rights in his bid to assuage the concerns of U.S. congressional Democrats, who hold the key to ratifying the United States-Mexico-Canada Agreement (USMCA).
But as he concluded his visit to Mexico, Richard E. Neal, who leads the Ways and Means Committee in the United States' lower house of Congress, suggested Democrats were still not satisfied.
"Our meeting with President Lopez Obrador shed further light on the Mexican government's desire and intentions to carry out its labor justice reform, but the United States needs to see those assurances put into action," Neal said in a statement.
It was unclear precisely what steps Neal would like to see.
During its time in Mexico, the U.S. delegation zeroed in on the labor reform passed by Lopez Obrador's left-leaning government last year, examining the funding set aside to implement the law, according to the statement.
The USMCA, which would replace the US$ 1 trillion North American Free Trade Agreement, risks getting bogged down in the 2020 U.S. presidential election race if U.S. lawmakers do not ratify it soon.
The deal was negotiated last year after U.S. President Donald Trump said the existing North American Free Trade Agreement was unfavorable to U.S workers and businesses.
Lopez Obrador called for ratification as soon as possible in his morning news conference ahead of the meeting and pledged to enforce the labor reform. "The reform is so that ... workers can freely choose their representatives, and so there is union democracy and better wages," he said.
After the meeting Jesus Seade, Mexico's deputy foreign minister for North America, said he expected House Speaker Nancy Pelosi to move ahead with the USMCA by early November.