Winners of the Falklands regional student competition have been announced
Saturday, October 12th 2019 - 09:50 UTC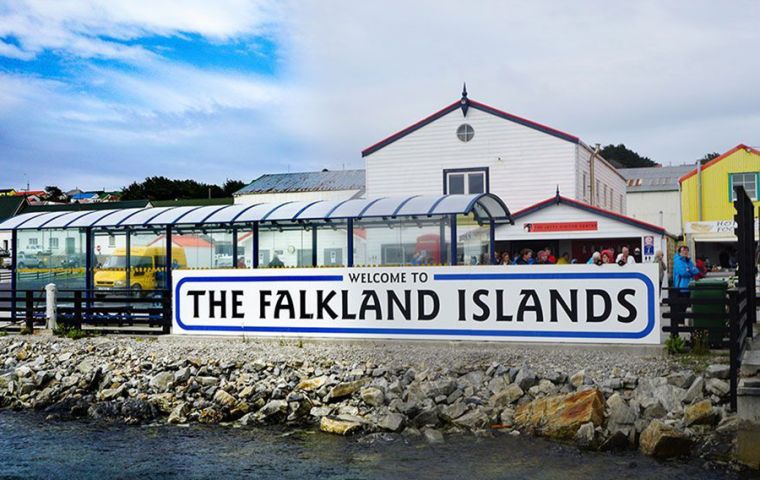 The Falkland Islands Government and the British embassies in Argentina, Brazil, Chile and Uruguay have announced the winners of the 2019/2020 student competition to visit the Falkland Islands.
Participants from the four countries were asked to submit a short video in English, in which they answered the question: "Why would I like to meet my neighbors in the Falkland Islands?"
More than 200 students entered the competition. All entries were reviewed and representatives from the Falkland Islands Government and British Embassies of the four countries selected the winners:
• Adriano Modarelli – Argentina
• Katarina Gonzaga de Moraes – Brazil
• Constanza Riquelme – Chile
• Victoria Alvez – Uruguay
The winners will travel to the Falkland Islands in January, where they will spend a week experiencing the unique character of the Islands including its food and culture, nature and environment and meeting members of the community.
From Argentina it was reported that the Dean of the University of Buenos Aires, UBA, Alberto Barbieri released a special Council resolution calling on the British embassy in Argentina to eliminate all references to the University, UBA, in the educational competition. Apparently when the embassy made public the list of potential candidates to win the competition there were two students belonging to the University of Buenos Aires.
The UK embassy sources said no official communication to that effect had been received, so far, but yes admitted having received studies' certificates from students attending different UBA faculties and who were interested in participating in the Falklands' Regional Student Competition organized with the intention of cultural exchanges between the Islands and countries of the region. .The competition has been ongoing now for several years with great success.