China's economy grows at its slowest rate in three decades in the third quarter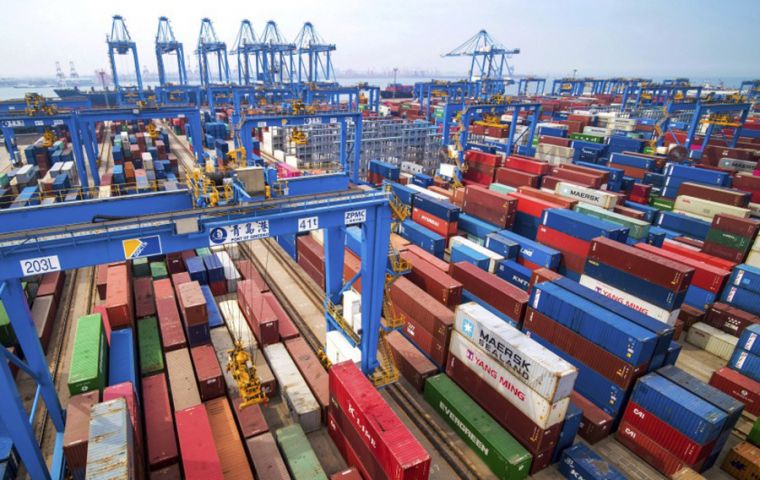 China's economy expanded at its slowest rate in nearly three decades in the third quarter, hit by cooling domestic demand and a protracted US trade war, official data showed on Friday.
The Chinese economy grew 6.0 per cent in July-September, compared with 6.2 per cent in the second quarter, according to the National Bureau of Statistics (NBS).
The reading is the worst quarterly figure since 1992 but within the government's target range of 6.0-6.5 per cent for the whole year. The economy grew at 6.6 per cent in 2018.
"The national economy maintained overall stability in the first three quarters," said NBS spokesman Mao Shengyong.
"However, we must be aware that given the complicated and severe economic conditions both at home and abroad, the slowing global economic growth, and increasing external instabilities and uncertainties, the economy is under mounting downward pressure."
Services and high-tech manufacturing were the key areas of growth, while employment was "generally stable", he added.
Beijing has stepped up support for the economy with major tax and rate cuts and has scrapped foreign investment restrictions in its stock market.
In its latest measure to shore up growth, the central bank said on Wednesday it was pumping 200 billion yuan (US$28 billion) into the financial system through its medium-term lending facility to banks, which is designed to maintain liquidity in the market.
But the efforts have not been enough to offset the blow from softening demand at home.
The trade conflict and weak domestic demand prompted the IMF to lower its 2019 growth forecast for China from 6.2 per cent to 6.1 per cent on Tuesday.
The long-running trade war with the US has also chipped away at the Chinese economy.
This week, China reported weaker-than-expected import and export figures for September after Washington imposed new tariffs that month, triggering a tit-for-tat response from Beijing.