Hess/ExxonMobil first oil in bountiful Guyana scheduled for December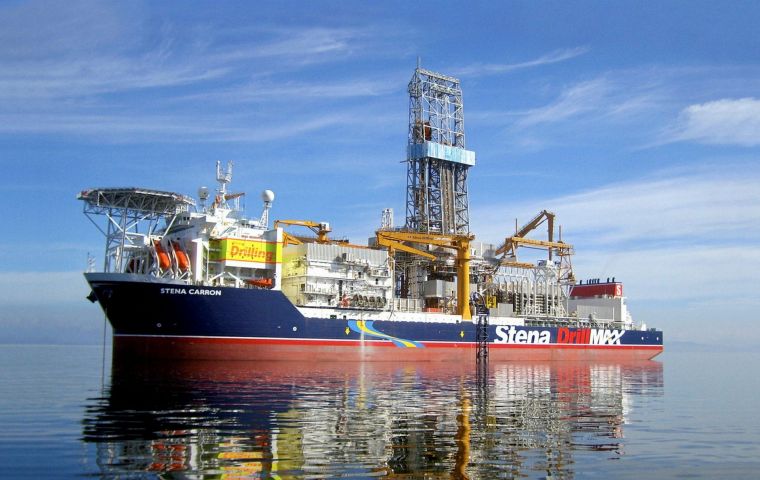 Hess Corp's first oil in Guyana, where it is a partner in the crude-rich ExxonMobil-led Stabroek offshore block, will be in December, ahead of the previously stated Q1 2020 date, a top company executive said on Friday.
Moreover, the partners have also selected two more exploration wells to drill in Guyana, following their 14th successful well there, Tripletail, last month, Hess COO Greg Hill said during a third-quarter earnings call.
Hill said after Tripletail, they will next drill the Uaru-1 prospect, and a fourth drillship expected to arrive in November to drill the Mako-1 exploration well.
Uaru-1 will be roughly 10 miles east of Liza-1, the initial Guyana discovery well announced in May 2015. Mako-1 is around 6 miles south of Liza-1.
The Liza field, set to come on stream in December, is being readied as the first of an initial five separate Guyana oil developments the partners, which includes China's CNOOC, have projected to produce oil by the middle of the next decade. Combined, the projects are forecasted to produce upwards of 750,000 b/d of oil by 2025.
The Tripletail find, which encountered about 108 feet of high-quality oil-bearing sand stone reservoir, added to the partners' estimate of gross recoverable resources of more than 6 billion barrels of oil equivalent on Stabroek.
The Liza Destiny floating production, storage and offloading (FPSO) vessel, which will produce the Liza Phase 1 development, arrived in Guyana in late August. The facility has a gross production capacity of 120,000 b/d of oil.
"Drilling of Liza Phase 1 development wells ... is proceeding according to plan, and subsea installation is nearly complete," Hill said.
Liza Phase 2 was sanctioned in May and will be produced using the Liza Unity FPSO, with a gross production capacity of 220,000 b/d. It will develop around 600 million barrels of oil.
The Liza Unity hull is nearing completion and should sail for Singapore by year-end, where topside modules will be installed and the vessel commissioned. First oil for Phase 2 is targeted by mid-2022.
A third development sited around the Payara field, a 2017 find, is also planned, pending government approval. Its FPSO will also have 220,000 b/d of gross production capacity, with first oil envisioned in 2023.