Alberto Fernandez and Jeremy Corbyn talked about the Falklands/Malvinas claim
Thursday, November 7th 2019 - 09:59 UTC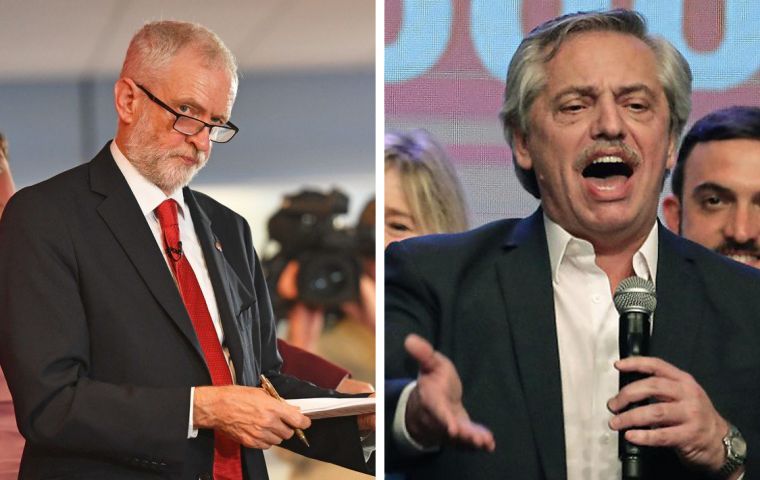 Argentine president-elect Alberto Fernandez revealed that last week he received a call from UK opposition leader Jeremy Corbyn, and despite the ideological affinity, the incoming president said that Argentina under his administration would, always, claim the Falklands/Malvinas Islands sovereignty.
"If Labour wins and Mr. Corbyn becomes the next British prime minister, he can be sure I will call him to claim the Malvinas because they are an integral part of Argentina", Fernandez was quoted as telling the Argentine media that has been accompanying him in the trip to Mexico.
"The Malvinas Islands are part of Latin-America, it is a territory which was taken from us. It's true that many years ago we lost a war, but that does not end Argentine sovereignty over the Malvinas", added the president elect.
Finally, "be it Corbyn or whoever, I will always claim Argentina's sovereignty over the Malvinas and South Atlantic islands". No details were advanced of other issues the two leaders might have addressed, besides the fact that Corbyn congratulated Fernandez on his ample victory.